Internetauftritt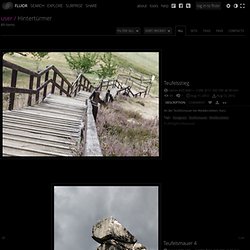 Fluidr about tools help Y Q a log in to flickr
Hintertürmer
Hintertürmer
WordPress als Fotoblog - Fotoschubser.de
Fotoblog-Themes für Wordpress — 1000ff
WordPress-Themes gibt es wie Sand am Meer, doch die meisten sind nur bedingt für den Einsatz in Fotoblogs geeignet. Eine Content-Bereich-Breite von 350 Pixeln ist schließlich viel zu klein für bloggende Fotografen, auch Sidebars werden — wenn überhauopt — anders genutzt als in "Textblogs". In diesem Artikel stellen wir fünf Themes vor, die den speziellen Anforderungen eines Fotoblogs gerecht werden: phT (Demo) Das phT-Theme ist im Rahmen des Barcelona Photobloggers-Projekts entstanden und benötigt das WP-Plugin YAPB.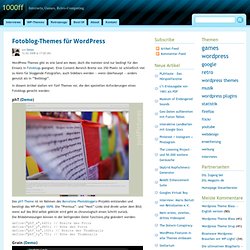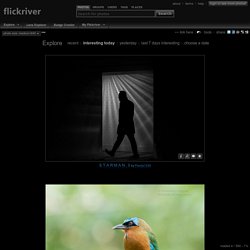 Badge creator Use Flickriver Badge Creator to create a badge linking to your photos, your group or any other Flickriver view. You can place your badge on your Flickr profile, Blog or Website. Add to your iGoogle or Netvibes page Flickriver widget for iGoogle or Netvibes can display almost any Flickriver view - most interesting today, by user, by group, by tag etc. Once added to your personalized homepage, just edit widget settings to select your desired view.
Fotoblog Software - Eine Empfehlung?
Private Homepage mit Impressum