WRT54G
Help..
WRT54G Forum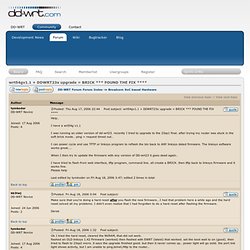 Linksys gave wireless home network tweakers a gift in its Linux based router.
WRT54G Story wifi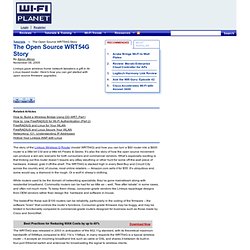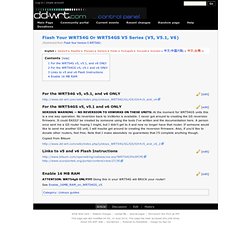 From DD-WRT Wiki
Flash your WRT54G or WRT54GS v5 series (v5, v5.1, v6)
DD-WRT running on WRT54G version 5
HOWTO: Use Linksys WRT54G as a wireless ethernet bridge
forum
The single most solid and stable repeater in my home is on a Buffalo running the "snowflake" build from back in december by EKO.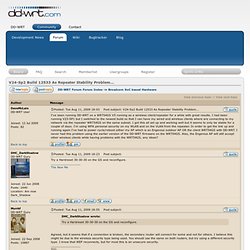 Hacking your Linksys WRT54G Wireless-G Router with DD-WRT firmware ...
I have a Linksys WRT54G Wireless-G router that runs Linux.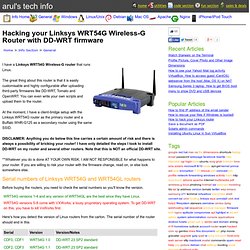 DD-WRT Tutorial 3: Building a Wireless Bridge - www.wi-fiplanet.com
You can connect a wired device to a wireless network by turning an old Linux router into an Ethernet-to-wireless adapter.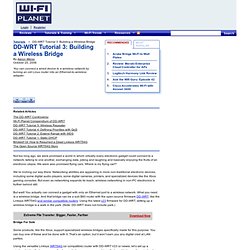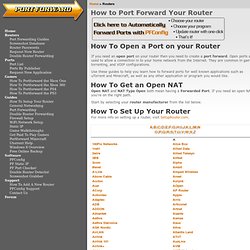 port_forwarding router
How To Open a Port on your Router