Timeline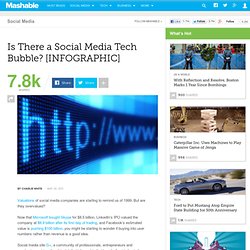 Valuations of social media companies are starting to remind us of 1999.
timelines - timeline ecology ecologia economics economia history historia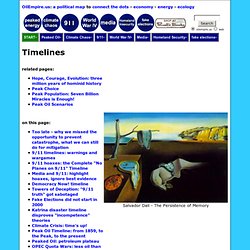 Too late to prevent energy and environmental crises The military is very aware of the havoc that the end of cheap oil and the end of a relatively stable climate pose to civilization, and are ahead of the rest of society in planning for the disruptions.
This timeline shows the whole history of the universe, the Earth, and humanity in one table.
Detailed logarithmic timeline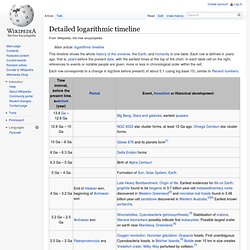 Mesoamerican chronology divides the history of pre-Columbian Mesoamerica into several periods: the Paleo-Indian (first human habitation–3500 BCE), the Archaic (3500–2000), the Preclassic or Formative (2000 BCE–200 CE), the Classic (200 CE–1000CE), and the Postclassic (1000 CE–1697 CE). Some of the period divisions are taken from the history of the Maya: The Preclassic-Classic boundary marks the first Maya "collapse", the Classic-Postclassic boundary marks the second, and the end date of 1697 marks the conquest of the last independent Maya city-state, Tayasal. However, this chronology applies to other pre-Columbian Mesoamerican civilizations as well.
Mesoamerican chronology