Marketing
What happens when advertisers try to control your mind
I never buy anything that's on ads, so I don't think any of that stuff work on me.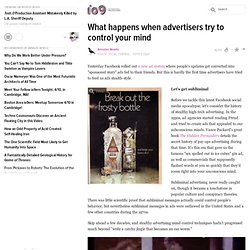 A short study of this web site reveals that a hugely important factor for success in startup companies is finding ways to acquire customers at a low cost.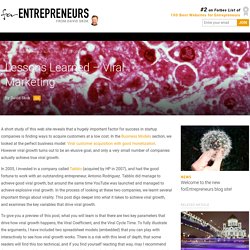 10 mind-blowing mobile infographics
Social Media Gets Professional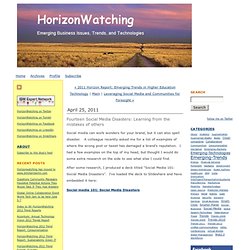 Fourteen Social Media Disasters: Learning from the mistakes ...
Social media can work wonders for your brand, but it can also spell disaster. A colleague recently asked me for a list of examples of where the wrong post or tweet has damaged a brand's reputation.
Quem já teve oportunidade de ir a uma de minhas palestras sabe que sou um fã de carteirinha de Stefhany Absoluta (veja seu novo sucesso!), aquela mesmo do Cross Fox, uma das primeiras web celebridades da cena musical em nosso país. Hoje seu canal no Youtube conta com mais de 13 milhões de acesso e, de certa forma, coroa nossa cultura popular e demonstra na prática um pouco do padrão de consumo web de nosso país.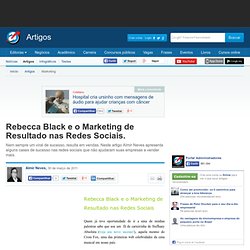 Rebecca Black e o Marketing de Resultado nas Redes Sociais.