Formatacao
Livro digital: oportunidade ou ameaça para editores brasileiros?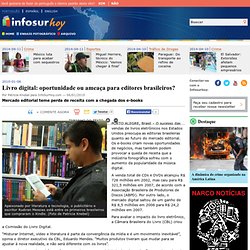 PORTO ALEGRE, Brasil – O sucesso das vendas de livros eletrônicos nos Estados Unidos preocupa as editoras brasileiras quanto ao futuro do mercado editorial.
Tips On Self-Publishing
Note to readers: I originally published the article back in 2008 and have updated it a few times, most recently on June 13, 2012. This article primarily addresses self-publishing a print book, though many of the tips apply to e-books as well. For specific information about publishing an e-book, see my companion article, "How to self-publish an ebook." I know, I know.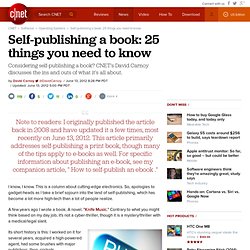 Deploy Google Apps: google-apps-tips-and-tricks
14 Types of Stories You Can Tell On Your Blog