Crowdsourcing
Code. Soylent. Twilio Client Lets Developers Integrate VoIP Calling Into Any ... Twilio, the company that's on a mission to help developers bake telephony into their applications, is launching a new feature this morning that could well give rise to a slew of startups (or, at the very least, a bunch of new features in existing web and mobile applications).
In short, it's letting developers integrate the flexible and cost-efficient power of VoIP — the sort of technology used by services like Skype and Google Voice — into their own applications. And it saves developers the hassles involved with building out the infrastructure typically required to handle a VoIP service. Gigwalk Launches: Wanna Get Paid for Taking Pictures with Your iPhone? In the 1990s, peer-to-peer networks were a revelation.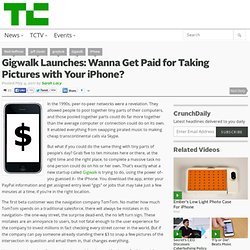 They allowed people to pool together tiny parts of their computers, and those pooled together parts could do far more together than the average computer or connection could do on its own. It enabled everything from swapping pirated music to making cheap transcontinental calls via Skype. But what if you could do the same thing with tiny parts of people's day? Hackspaces get closer to home. 19 August 2010Last updated at 11:27 By Jamillah Knowles Online reporter The Noisebridge Banner over the door to the hackerspace in San Francisco To the mainstream DIY fan, the shed may be a kingdom of peace, quiet and power tools.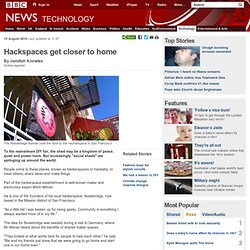 But increasingly "social sheds" are springing up around the world. People come to these places, known as hackerspaces or hacklabs, to meet others, share ideas and make things. Part of the hackerspace establishment is well-known maker and electronics expert Mitch Altman. Real-time maps and traffic information based on the wisdom of the crowd.
---