Amazon
In the ancient Amazon, children had many fathers - and women many lovers
April 29, 2011 Now that we have fully restored functionality to all affected services, we would like to share more details with our customers about the events that occurred with the Amazon Elastic Compute Cloud ("EC2") last week, our efforts to restore the services, and what we are doing to prevent this sort of issue from happening again. We are very aware that many of our customers were significantly impacted by this event, and as with any significant service issue, our intention is to share the details of what happened and how we will improve the service for our customers. The issues affecting EC2 customers last week primarily involved a subset of the Amazon Elastic Block Store ("EBS") volumes in a single Availability Zone within the US East Region that became unable to service read and write operations. In this document, we will refer to these as "stuck" volumes.
Summary of the Amazon EC2 and Amazon RDS Service Disruption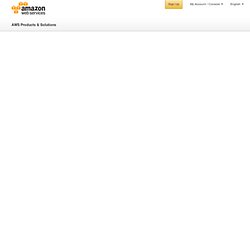 Outside his house by the Sao Francisco river, Emanoel de Souza toys with the skin of a caiman he hunted a month earlier. "There are plenty out there. You leave a cow's heart on a hook by the river, and by morning a caiman will have bitten," he smiles. The meat makes for a good meal and the skin provides an amusing decoration. But Mr de Souza gets much more than caimans from the Sao Francisco. The river also provides water for him to farm fish and rice.
UK e o rio sao francisco - Brasil