1libro1euro
Michael Chesko is no architect. He's not a structural engineer or an urban planner either. But he just spent more than 2,000 hours constructing this highly detailed, nearly perfect scale model of midtown Manhattan. Chesko cut, sanded, and glued the mini metropolis—now on exhibit at the New York Skyscraper Museum—using only an X-Acto knife, a nail file, and a Dremel (and lots of balsa wood). But the 50-year-old software engineer was having fun; he's been building little cities since he was a kid. Model cities aren't just for show; they can have real utility.
Biggest Little Cities: Models for Urban Planning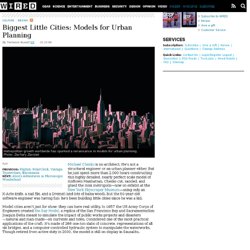 Abductive Reasoning Pierce Abilene Paradox Harvey Acquisition Integration Approaches Haspeslagh Jemison Action Learning Revans Action Research Lewin
Knowledge and Intangibles Management. Methods, Models and ...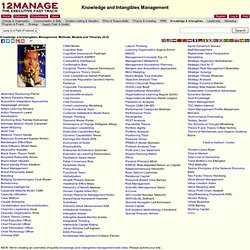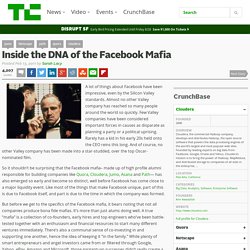 A lot of things about Facebook have been impressive, even by the Silicon Valley standards. Almost no other Valley company has reached so many people around the world so quickly. Few Valley companies have been considered important forces in causes as disparate as planning a party or a political uprising. Rarely has a kid in his early 20s held onto the CEO reins this long. And of course, no other Valley company has been made into a star-studded, over the top Oscar-nominated film. So it shouldn't be surprising that the Facebook mafia– made up of high profile alumni responsible for building companies like Quora, Cloudera, Jumo, Asana and Path– has also emerged so early and become so distinct, well before Facebook has come close to a major liquidity event.
Inside the DNA of the Facebook Mafia
La rebelión de un escritor contra la Ley Sinde moviliza a miles de internautas