PreDated
If your yard is big enough that you might have a felled tree from time to time due to lightning or winter storms, you may wonder how you can put the wood to good use. Most people who don't regularly heat with wood just post an ad on Craigslist for free wood if someone picks it up.
Hugelkultur Can Create Irrigation-Free Garden Beds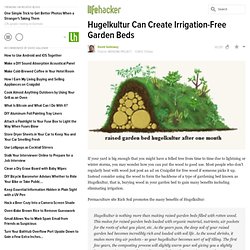 Project Chromebook - 25 Chromebooks. Two 4th grade classrooms. 60 days. This is our project blog.
DOTA 2 - Vector Targeting; Would you like it in DOTA 2? : DotA2
Apple's intellectual property quest has traditionally gone after manufacturers and their dubiously familiar form factors , but now it looks like the company is aiming straight at Google and Android 4.0: Apple has filed a new motion in the US for a preliminary injunction that would ban the Samsung Galaxy Nexus, Google's flagship Android device. While Samsung has been the target of Apple's ire with a barrage of other lawsuits , the Galaxy Nexus' hardware isn't really the center of attention here. Since the claim is specifically about key software patents in Android 4.0, other manufacturers putting the latest stock Android OS on their devices could be open to similar lawsuits if the court rules in Apple's favor.
Apple seeks to ban Samsung's Galaxy Nexus, but it's really going after Android 4.0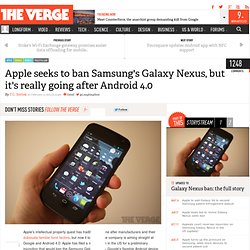 Exclusive video of John Jay on creativity