Funny
By Michael Lee Number 1 - They Think, Say, & Do Negative Things. Yup. They see problems in every opportunity. They complain that the sun is too hot. They cursed the rain for ruining their plans for the day.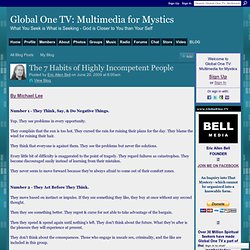 www.netjaunt.com/thinkinghurts/roommate.txt
The way you sleep during a one night stand - Jokes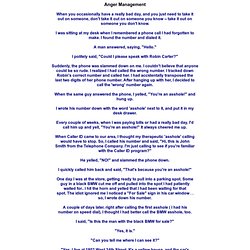 Anger Management When you occasionally have a really bad day, and you just need to take it out on someone, don't take it out on someone you know -- take it out on someone you don't know. I was sitting at my desk when I remembered a phone call I had forgotten to make. I found the number and dialed it.
Anger Management
My time schedule