Writing
How Writing 1000 Words a Day Changed My Life — On Publishing. So I decided, there was only one way I was going to be able to pull this off: write 1000 words a day.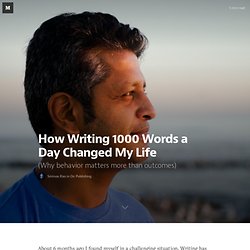 It had to go from being a task on my to-do list to a habit. What I didn't realize is just how much that was going to change my life. It wasn't long before I figured out the necessary elements to easily write 1000 words a day. I would wake up every morning and I would just put my fingers on the keyboard. The art of structuring a Novel. Those First Fifteen Pages Are Critical. There is no right way or wrong way to write a novel.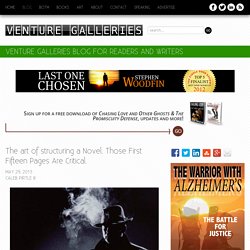 But, without structure, the story, which in the final analysis, is all that counts, can wind up like a series of back roads, cross roads, farm to market roads, and expressways all headed wide open and belly flat for nowhere – not quite sure if they will ever find it or what they'll do once they arrive. I know. I've read some of the books. Back to Basics: 10 Things Every Writer Should Do in Their Novel. Photo: brendanovak.com The following is a guest post from bestselling author Brenda Novak .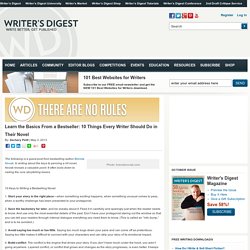 In writing about the keys to penning a hit novel, Novak reveals a valuable point: It often boils down to nailing the core storytelling basics. 10 Keys to Writing a Bestselling Novel: 1. Start your story in the right place —when something exciting happens, when something unusual comes to pass, when a worthy challenge has been presented to your protagonist. Write great dialogue scenes in 7 steps. Of all the scenes we write, dialogue is the most complex and rich.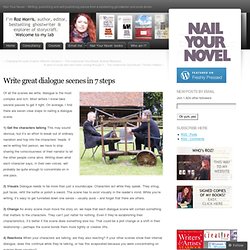 Most writers I know take several passes to get it right. On average, I find there are seven clear steps to nailing a dialogue scene. If You Struggle With Plot, Here's How to Think About It Differently. Flickr / Eole Today's guest post is by Stuart Horwitz, author of Blueprint Your Bestseller.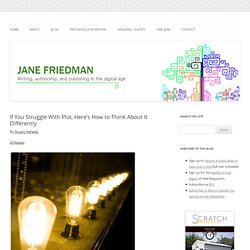 Find him on Twitter at @Book _Arch. One thing I hear from writers a lot is, "My work has always been more character-driven, which I think is why I struggle with plot." How to Write 300,000 Words In 1 Year. For the past three years, I've written at least 300,000 words for publication.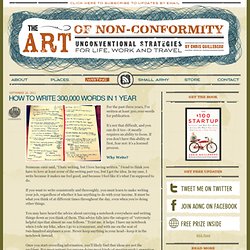 It's not that difficult, and you can do it too—it mostly requires an ability to focus. If you don't have this ability at first, fear not: it's a learned process. Uncreative Writing: Redefining Language and Authorship in the Digital Age. By Maria Popova "An updated notion of genius would have to center around one's mastery of information and its dissemination."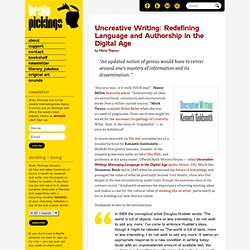 "And your way, is it really YOUR way? ," Henry Miller famously asked. "Substantially all ideas are second-hand, consciously and unconsciously drawn from a million outside sources," Mark Twain consoled Helen Keller when she was accused of plagiarism. Even our brains might be wired for the necessary forgettings of creativity. Free Online Literature and Study Guides. JOHN LOCKE | The Eighth Kindle Million Author and a New York Times Best Selling Author. Friedhelm Wulf. (dritter und letzter Teil einer kurzen Geschichte) Bei der Firma Schuffel gibt es heute Morgen niemanden, der Sarah an der Rezeption ein Lächeln schenkt.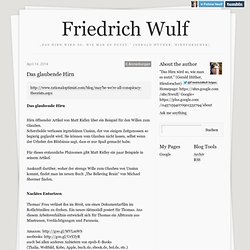 Und niemand sorgt dafür, dass Kaffee fertig ist, wenn Mark in die Firma kommt oder dass die Post für ihn bereitliegt, geordnet vom Dringenden und Drängenden bis zum Unwichtigen. Die Junkpost bereits im Papierkorb.Ja, als Angela ankommt, 20 Minuten zu spät mit schmutzigen Absätzen, zieht sie als erstes ihre Lippen nach und ihren Rock einen Handbreit höher. How To Steal Like An Artist (And 9 Other Things Nobody Told Me) - Austin Kleon.
Cory Doctorow's craphound.com » News. Friedhelm Wulf. Writing Resources. Friedhelm Wulf.
---