Inbox
The New York Times Fall TV Ratings Pool - Interactive Feature
Prise de décision // Choice mecanisms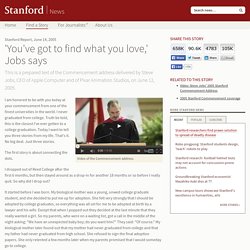 Video of the Commencement address. I am honored to be with you today at your commencement from one of the finest universities in the world. I never graduated from college. Truth be told, this is the closest I've ever gotten to a college graduation. Today I want to tell you three stories from my life. That's it.
6 Motivation Techniques « So You Want To Teach?
"What are you doing to motivate them?" I was talking with a friend this afternoon about her class. She is a second year teacher.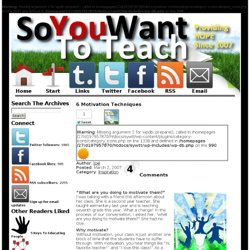 Drunk writers were better sober, says psychiatrist - Science, Ne