Inbox
The New York Times Fall TV Ratings Pool - Interactive Feature. Prise de décision // Choice mecanisms. Text of Steve Jobs' Commencement address (2005) Video of the Commencement address.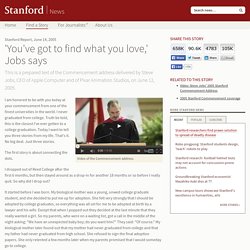 I am honored to be with you today at your commencement from one of the finest universities in the world. I never graduated from college. Truth be told, this is the closest I've ever gotten to a college graduation. Today I want to tell you three stories from my life. That's it. Drunk writers were better sober, says psychiatrist - Science, Ne.
While many artists and writers were famous for substance abuse, most produced their greatest works while not intoxicated, according to the psychiatrist Dr Iain Smith.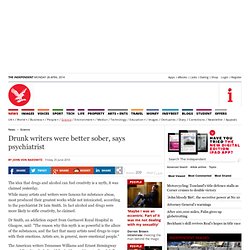 In fact alcohol and drugs were more likely to stifle creativity, he claimed. Dr Smith, an addiction expert from Gartnavel Royal Hospital in Glasgow, said: "The reason why this myth is so powerful is the allure of the substances, and the fact that many artists need drugs to cope with their emotions.
---