SplinterCell
Tom Clancy's Splinter Cell. Games[edit] Overview[edit] Tom Clancy's Splinter Cell[edit] Tom Clancy's Splinter Cell: Pandora Tomorrow[edit]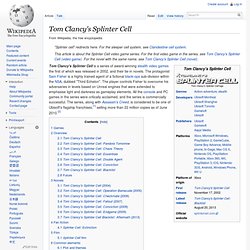 Sam Fisher. Splinter Cell Conviction Ubisoft. Introduction Splinter Cell Conviction mobile game by Muzar.org, Splinter Cell: Conviction E3 2009 Trailer [HD] (Rate This Game) XboxTweet. Layar: Splinter Cell game launched. Blutarsky. 3rd Echelon. NOSHeadlines Splinter Cell op de Wallen - Nieuws. De Nederlandse Publieke Omroep maakt gebruik van cookies.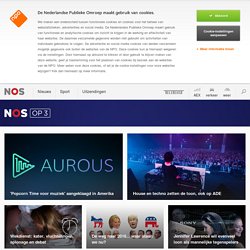 We maken een onderscheid tussen functionele cookies en cookies voor het beheer van webstatistieken, advertenties en social media. De cookies bevatten geen persoonsgegevens en zijn dus niet tot een individu te herleiden. NosHeadlines Splinter Cell. Metronews. DutchCowboys Splinter Cell Conviction Layar. 15 April is het zover, Ubisoft komt met haar vijfde Splinter Cell uitgave, Conviction.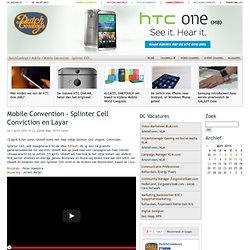 Splinter Cell, ooit meegeleverd bij de xBox (Ubisoft, de op één na grootste game-ontwikkelaar ter wereld). Ubisoft was op zoek naar een campagne om haar nieuwe release kracht bij te zetten (15 april). Ubisoft wil hiermee in het rijtje komen van andere first person shooters en overige games. Blutarsky en Muzar.org deden mee aan een pitch van Ubisoft en kwamen met een Splinter Cell level in de straten van Amsterdam, based on Layar. Ubisoft Produces Wild AR Spin-Off of Splinter Cell Game | Fast C. Ubisoft has just released an augmented reality spin-off to promote the upcoming Xbox release of Splinter Cell: Conviction, and it's the first time such a major developer has used the Layar platform for a game.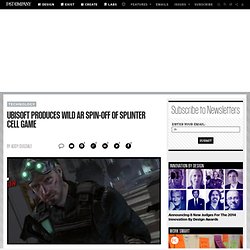 Players will have a series of location-based missions that they will need to solve in Amsterdam. Here's how it works: You, agent of the Third Echelon (okay, you, bank teller from The Hague) receive your first mission on the screen of your cell phone. Operation Splintercell Revelation Mobile Convention. Qik Splinter Cell & Layar. Splinter Cell photo. Sign up | Login Welcome Map Feed Details Download Help About Blog name yesterdays news author.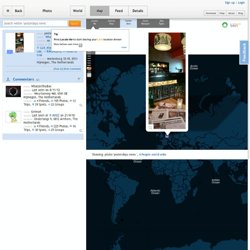 Kennedy Хрущёв. For further info check-out: DT: it was a keynote speech by Ushahidi advisory board member Patrick Meier at .This was a Human Rights and (new) Media hands-on conference on the freedom of expression in Den Haag .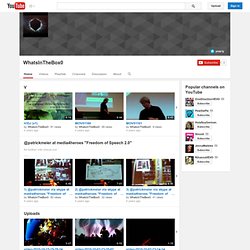 Human Rights Defenders from all over the world participated and shared experiences with politicians, journalists, international corporations and organisations, UN representatives, film makers, etc. Gordon vs Sam. Splinter cell conviction.
---