SplinterCell
Tom Clancy's Splinter Cell is a series of award-winning action-adventure stealth video games , the first of which was released in 2002, and their tie-in novels.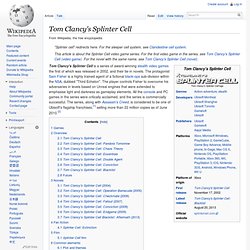 Tom Clancy's Splinter Cell
Sam Fisher
Splinter Cell Conviction Ubisoft
Introduction Splinter Cell Conviction mobile game by Muzar.org,
Splinter Cell: Conviction E3 2009 Trailer [HD] (Rate This Game)
XboxTweet
Layar: Splinter Cell game launched
Blutarsky
3rd Echelon
De Publieke Omroep is wettelijk verplicht toestemming te vragen voor het gebruik van cookies. Als je deze eenmalig accepteert, dan zijn alle websites van de Publieke Omroep te bezoeken. Wij maken gebruik van functionele cookies en cookies voor het beheer van webstatistieken, advertenties en social media. De cookies bewaren geen persoonsgegevens en zijn dus niet aan een individu te koppelen. Klik op accepteren als je al geïnformeerd bent over het gebruik van cookies.
NOSHeadlines Splinter Cell op de Wallen - Nieuws
NosHeadlines Splinter Cell
Metronews
15 April is het zover, Ubisoft komt met haar vijfde Splinter Cell uitgave, Conviction.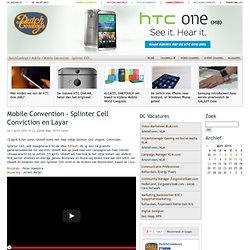 DutchCowboys Splinter Cell Conviction Layar
Ubisoft Produces Wild AR Spin-Off of Splinter Cell Game | Fast C
Operation Splintercell Revelation Mobile Convention
qik Splinter Cell & Layar
Splinter Cell photo
Sign up | Login Welcome Map Feed Details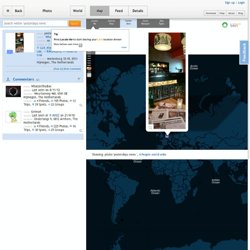 Kennedy Хрущёв
Gordon vs Sam