MyEvoke
Gordon Freeman. WhatsInTheBox0 on Twitter my twitter feed... Freeman=bliin: whatsinthebox. Sign up | Login Welcome Map Feed Details Download Help About Blog name WhatsInTheBox status.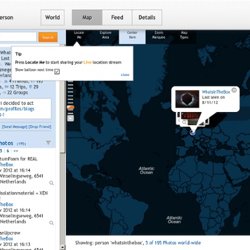 ESA Business Incubation bliin BV. Company: bliin BV bliin online Amsterdam The Dutch company 'bliin BV' is the provider of 'bliin YourLIVE', a mobile and online social network that enables users to share location-based content, and community and commercial services.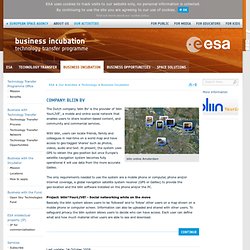 With bliin, users can locate friends, family and colleagues in real-time on a world map and have access to geo-tagged 'shares' such as photos, videos, audio and text. At present, the system uses GPS to obtain the geo-position but once Europe's satellite navigation system becomes fully operational it will use data from the more accurate Galileo. The only requirements needed to use the system are a mobile phone or computer, phone and/or internet coverage, a global navigation satellite system receiver (GPS or Galileo) to provide the geo-location and the bliin software installed on the phone and/or the PC. Freeman. Gordon Freeman on Qik. WhatsInTheBox0 my youtube channel.
Interesting. What Open Data Means To Marginalized Communities. Hi.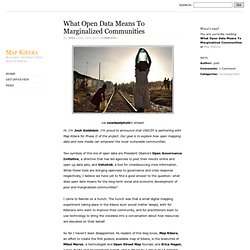 I'm Josh Goldstein. I'm proud to announce that UNICEF is partnering with Map Kibera for Phase II of the project. Our goal is to explore how open mapping data and new media can empower the most vulnerable communities. Two symbols of this era of open data are President Obama's Open Governance Initiative, a directive that has led agencies to post their results online and open up data sets, and Ushahidi, a tool for crowdsourcing crisis information. While these tools are bringing openness to governance and crisis response respectively, I believe we have yet to find a good answer to the question: what does open data means for the long-term social and economic development of poor and marginalized communities?
---