Television
TVDoneWright.com. Epguides.com. Spoiler TV - The TV Spoilers Site. The CW Source. Guys, it's REALLY hard to compete with this.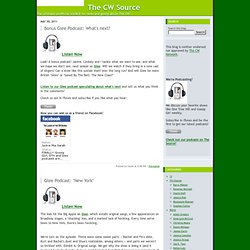 It's almost time for nationals and we're left feeling a little confused about the promos FOX has been airing for Glee lately. It seems all the spoiler scenes were for...next week? CW TV. TV.com. TheFutonCritic.
Stay Tuned (AOL TV) 'Appropriate Adult,' a British film airing Dec. 10 on Sundance Channel, is a fascinating and tremendously well-acted look into the heart of darkness.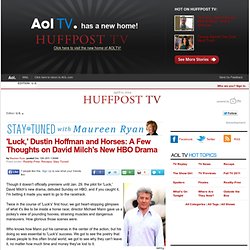 It features Dominic West and Emily Watson doing some of the best work of their careers, and it was well received when it aired in the U.K. earlier this year (the Guardian called it "mesmerizing"). But for a number of understandable reasons, West, who is best known for his leading roles in 'The Hour' and 'The Wire,' thought the role might capsize his career. "It was something everybody advised me not to do -- certainly my wife didn't want me to do it," West said in a recent phone interview from his home in London. "It was not a popular decision in the press here until people had seen the film. " Lostpedia. A Song of Ice and Fire/Game of Thrones.
---