Television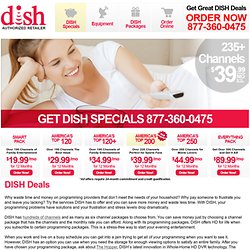 Why waste time and money on programming providers that don't meet the needs of your household? Why pay someone to frustrate you and leave you lacking? Try the services DISH has to offer and you can save more money and waste less time.
TVDoneWright.com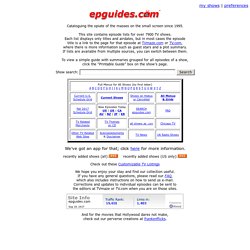 Cataloguing the opiate of the masses on the small screen since 1995. This site contains episode lists for over 6600 TV shows. Each list displays only titles and airdates, but in most cases the episode title is a link to the page for that episode at TVRage.com (or sometimes TV.com), where there is more information such as guest stars and a plot summary. To view a simple guide with this information for all episodes of a show, click the blue "Printable Guide" box on the show's page.
Guys, it's REALLY hard to compete with this. It's almost time for nationals and we're left feeling a little confused about the promos FOX has been airing for Glee lately. It seems all the spoiler scenes were for...next week?
The CW Source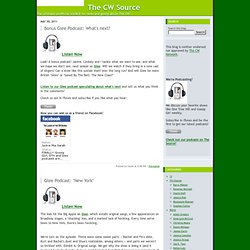 Important: You must only upload images which you have created yourself or that you are expressly authorised or licensed to upload. By clicking "Publish", you are confirming that the image fully complies with TV.com's Terms of Use and that you own all rights to the image or have authorization to upload it. Please read the following before uploading Do not upload anything which you do not own or are fully licensed to upload.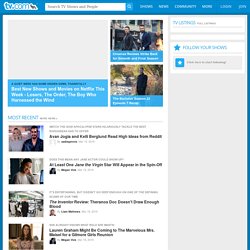 'Appropriate Adult,' a British film airing Dec. 10 on Sundance Channel, is a fascinating and tremendously well-acted look into the heart of darkness. It features Dominic West and Emily Watson doing some of the best work of their careers, and it was well received when it aired in the U.K. earlier this year (the Guardian called it "mesmerizing"). But for a number of understandable reasons, West, who is best known for his leading roles in 'The Hour' and 'The Wire,' thought the role might capsize his career. "It was something everybody advised me not to do -- certainly my wife didn't want me to do it," West said in a recent phone interview from his home in London. "It was not a popular decision in the press here until people had seen the film."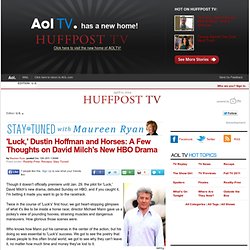 Stay Tuned (AOL TV)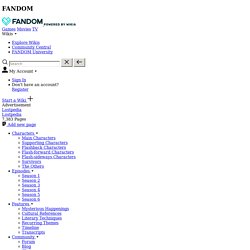 Welcome to Lostpedia The Lost Encyclopedia A Place That You All Made Together Currently 7,315 articles dedicated to 's hit TV show Lost Latest News
A Song of Ice and Fire/Game of Thrones