People/Gens
irishtimes.com: Surface Tension
Baudelaire - Les Fleurs du mal - L'ennemi
BAUDELAIRE - LAS FLORES DEL MAL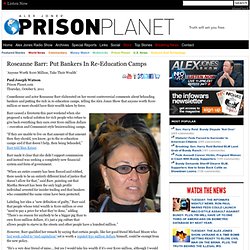 'Anyone Worth $100 Million, Take Their Wealth'
Roseanne Barr: Put Bankers In Re-Education Camps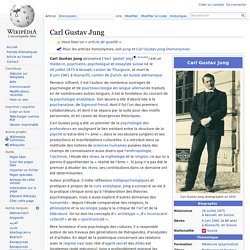 Un article de Wikipédia, l'encyclopédie libre. Carl Gustav Jung (prononcé [ ˈkarl ˈɡʊstaf ˈjʊŋ ] écouter ) est un médecin , psychiatre , psychologue et essayiste suisse né le 26 juillet 1875 à Kesswil , canton de Thurgovie , et mort le 6 juin 1961 à Küsnacht , canton de Zurich , en Suisse alémanique .
Russian Artists Turn Natural Landscape into Art Gallery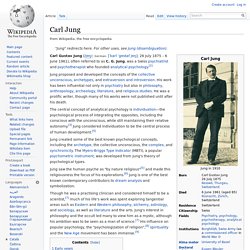 Carl Gustav Jung ( / ˈ j ʊ ŋ / YUUNG ; German: [ˈkarl ˈɡʊstaf ˈjʊŋ] ; 26 July 1875 – 6 June 1961) was a Swiss psychotherapist and psychiatrist who founded analytical psychology . Jung proposed and developed the concepts of the extraverted and the introverted personality, archetypes , and the collective unconscious . His work has been influential in psychiatry and in the study of religion , literature, and related fields.
Pont de soupirs - MON JOURNAL INTIME
Nuit rêvée de...
La Nuit rêvée de Stéphane Hessel - Création Radiophonique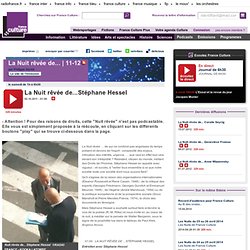 Yoko Ono "Cut Piece" Performance Art
Dedicated to Steve Jobs: "typography...in a way that science can't capture"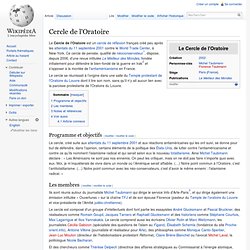 Un article de Wikipédia, l'encyclopédie libre. Le Cercle de l'Oratoire est un cercle de réflexion français créé peu après les attentats du 11 septembre 2001 contre le World Trade Center , à New-York.
Cercle de l'Oratoire
Olivier de Sagazan + Olivier Zol
Un article de Wikipédia, l'encyclopédie libre. David Ray Griffin en 2006.
David Ray Griffin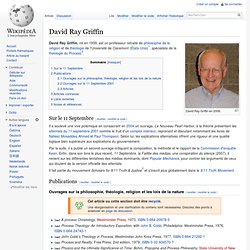 Cette merde doit cesser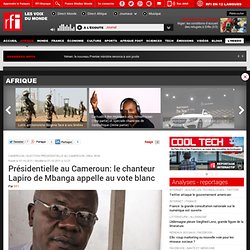 Depuis le mois d'avril, Lapiro de Mbanga savoure sa liberté retrouvée. Sa voix porte au Cameroun, il l'a payé cher : trois ans de prison pour avoir chanté « Constitution constipée ». Il fustigeait ce qui n'était encore qu'un projet du président Biya, celui de supprimer la limitation du nombre de mandats présidentiels.
Présidentielle au Cameroun: le chanteur Lapiro de Mbanga appelle au vote blanc
LAPIRO DE MBANGA -CONSTITUTION CONSTIPÉE