Horror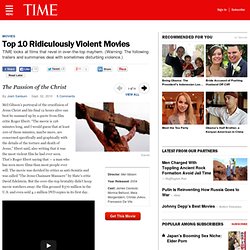 Mel Gibson's portrayal of the crucifixion of Jesus Christ and his final 12 hours alive can best be summed up by a quote from film critic Roger Ebert. "The movie is 126 minutes long, and I would guess that at least 100 of those minutes, maybe more, are concerned specifically and graphically with the details of the torture and death of Jesus," Ebert said, also writing that it was the most violent film he had ever seen. That's Roger Ebert saying that — a man who has seen more films than most people ever will. The movie was derided by critics as anti-Semitic and was called "The Jesus Chainsaw Massacre" by Slate's critic David Edelstein. But the over-the-top brutality didn't keep movie watchers away: the film grossed $370 million in the U.S. and even sold 4.1 million DVD copies in its first day.
Full List - Top 10 Ridiculously Violent Movies - TIME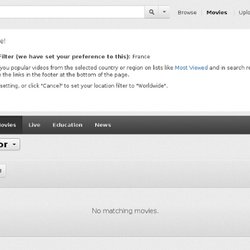 Films
Welcome to YouTube! The location filter shows you popular videos from the selected country or region on lists like Most Viewed and in search results.To change your location filter, please use the links in the footer at the bottom of the page. Click "OK" to accept this setting, or click "Cancel" to set your location filter to "Worldwide". The location filter shows you popular videos from the selected country or region on lists like Most Viewed and in search results.
Desperate Zombie : Forum
Bloody-Disgusting! - Your Number 1 Source For All Things Horror, Movies, DVDs, Video Games, Clips, Trailers, Reviews, Interviews, and More
Oh My Gore ! Shop - Oh My Gore ! Shop - Accueil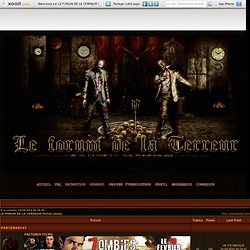 In total there are 2 users online: 0 registered, 0 hidden, 1 guest and 1 search engine [ Administrator ] [ Moderator ] Most users ever online was 6 on 14/01/2014 18:25:57Registered Users: Google 6 registred users – of which 0 are hidden – have been connected these last 24 hours: Goregirl, Jericho, Kinkan, Lora, Michael-Myers, Pr Blood Birthdays: No birthday todayBirthdays for the next 2 days: bloodyhools (35), PAULETA66 (36), zoya (24)
LE FORUM DE LA TERREUR :: Forum sur le cinéma d'horreur, gore et fantastique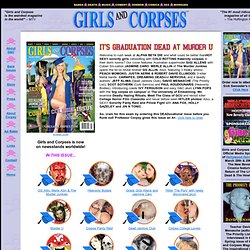 Girls & Corpses
"The comics are crazy, the fake ads are hilarious, the girls are hot, and the corpses are fetid! I also really dig the interviews with Sheri Moon Zombie (adorable), Jim Smith (hilarious), and motherfucking Jorg Buttgereit (genius)! " - John Skipp (Author/creator of Splatter Punk) "What an amazing magazine!"- James Wan (Director "Saw" I, II, III)" "Sigmund Freud once said the world's two greatest taboos were sex and death.
HORREUR & CINE BIS
HorrorLair - Horror and Suspense Movie Scripts
Update! November 4, 2013 - From award winning Writer/Director James Cullen Bressack (HATE CRIME, MY PURE JOY), and The Asylum, the studio behind this summer's social media juggernaut SHARKNADO, comes 13/13/13. In a world where everyone is completely insane and violent, can one seemingly sane man survive?
MENSCHEN-MONSTER - Menschen in Monsterfilmen
Friday the 13th: The Website
UNCUT MOVIES - HOMEPAGE