Catching Up (9/27)
In switch, cable operators want to go a la carte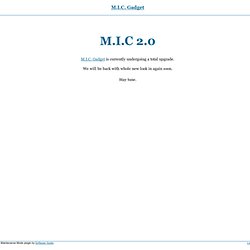 Did Foxconn Lose An iPhone 5 Prototype?
By Chris Chang , posted Sep 27, 2011 at 2:05 PM, 53,489 views, Did Foxconn Lose An iPhone 5 Prototype?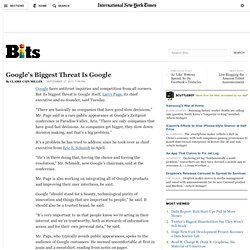 Google faces antitrust inquiries and competition from all corners.
Google's Biggest Threat Is Google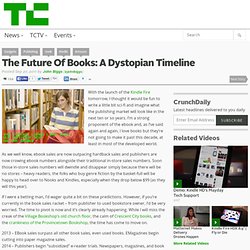 With the launch of the Kindle Fire tomorrow, I thought it would be fun to write a little bit sci-fi and imagine what the publishing market will look like in the next ten or so years. I'm a strong proponent of the ebook and, as I've said again and again, I love books but they're not going to make it past this decade, at least in most of the developed world. As we well know, ebook sales are now outpacing hardback sales and publishers are now crowing ebook numbers alongside their traditional in-store sales numbers.
The Future Of Books: A Dystopian Timeline
Future of New York tech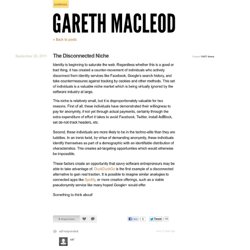 The Disconnected Niche - Gareth
Identity is beginning to saturate the web. Regardless whether this is a good or bad thing, it has created a counter-movement of individuals who actively disconnect from identity services like Facebook, Google's search history, and take countermeasures against tracking by cookies and other methods. This set of individuals is a valuable niche market which is being virtually ignored by the software industry at large.
Tonight is the relaunch of Delicious , the little bookmarking site that helped inspire a wave of social companies in the eight years since it was founded.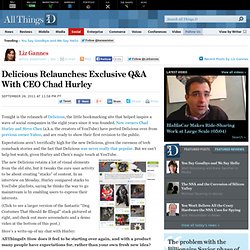 Delicious Relaunches: Exclusive Q&A With CEO Chad Hurley - Liz Gannes - Social
New Delicious is a Bitter Disappointment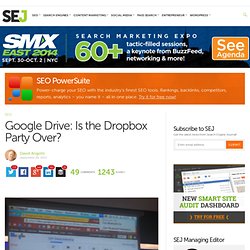 On Saturday afternoon, a rumor leaked that is likely to have the Dropbox team feeling hung over as they report to work this morning. According to a TechCrunch report, the Google Drive is real, currently being used by the Google team, and poised for a launch prior to the end of this year. Google Drive will allow users to store files on the cloud and seamlessly transfer those files between devices. The leaked screenshot of the Google Drive shows it will most likely be the Google Docs product rebranded with a few additional functionalities. Although Google Docs has the capability to store any file type, most users are not aware of this functionality and simply use it for online word processing. By rebranding Google Docs as Google Drive and adding syncing functionality, Google is hoping to alter the perception of the product.
Google Drive: Is the Dropbox Party Over?
IBM, Intel Start $4.4 Billion in Chip Venture in New York
(Updates with closing prices in final paragraph.) Sept. 27 (Bloomberg) -- International Business Machines Corp. and Intel Corp. will invest $4.4 billion over five years to create a hub for next-generation computer chip technology in New York, the state's Governor Andrew Cuomo, said. IBM, the world's biggest computer-services provider, will spend $3.6 billion to develop computer chips using 22-nanometer and 14-nanometer process technology, said Michael Loughran, a company spokesman.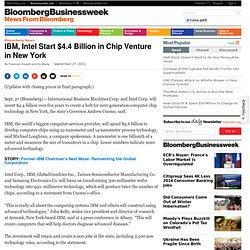 These Disney Cars toys interact with the iPad in a super cool way
Disney has just launched a line of toys that I think are some of the coolest gadgets for kids that I have ever seen.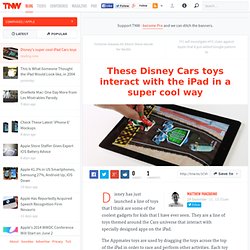 Apple sends out invites for iPhone event on October 4th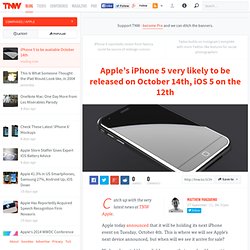 Catch up with the very latest news at TNW Apple . Apple today announced that it will be holding its next iPhone event on Tuesday, October 4th. This is where we will see Apple's next device announced, but when will we see it arrive for sale?
Apple's iPhone 5 very likely to be released on October 14th, iOS 5 on the 12th