Catching Up (9/19)
Why Netflix is splitting itself in two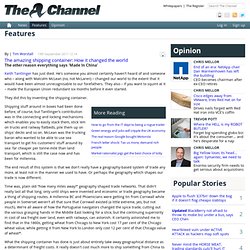 The amazing shipping container: How it changed the world
Keith Tantlinger has just died.
The cat is out of the bag that Facebook is going to launch something big at its developer conference f8 this week.
Source: Facebook To Launch Read, Listened, Watched, And Want Buttons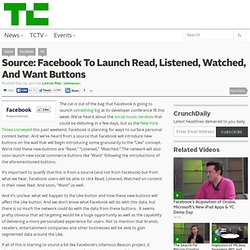 Dell shrugs off harbingers of PC doom
Google Inc. and Oracle Corp.
Google-Oracle Meeting Ordered by Court May End Legal Dispute Over Android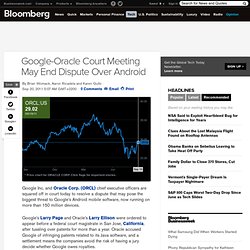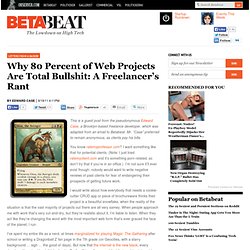 By Edward Case 9/19/11 4:11pm Share this: This is a guest post from the pseudonymous Edward Case, a Brooklyn-based freelance developer, which was adapted from an email to Betabeat.
Why 80 Percent of Web Projects Are Total Bullshit: A Freelancer's Rant
Google (NSDQ: GOOG) at the moment gets the vast majority of its revenues from its huge advertising business, but today we saw two examples of how its trying to diversify for a later day. It has bought the German Groupon clone Daily Deal and it has started rolling out its mobile payment service, Google Wallet. That raises questions about how and when Google plans to link up these new commercial operations. Daily Deal, which already has operations in Germany, Austria and Switzerland, also has plans to expand to Belgium, Luxembourg, the Netherlands and Scandinavia, according TNW, which first reported the acquisition.
Google Buys A Groupon Clone And Launches Wallet In Quest For Commerce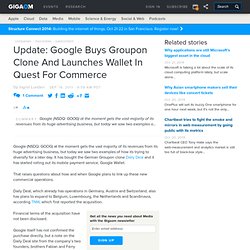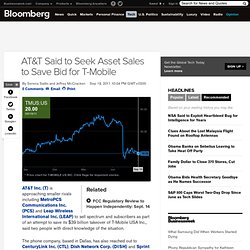 Related FCC Regulatory Review to Happen Independently: Sept. 14 AT&T Inc.
AT&T Said to Seek Asset Sales to Save Bid for T-Mobile
Gamers Unlock Protein Mystery That Baffled AIDS Researchers For Years
September 19, 2011 10:42am EST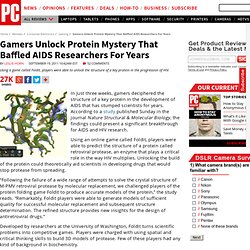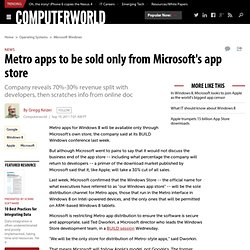 Metro Apps to Be Sold Only From Microsoft's App Store | PCWorld
News September 19, 2011 06:01 AM ET Computerworld - Metro apps for Windows 8 will be available only through Microsoft's own store, the company said at its BUILD Windows conference last week.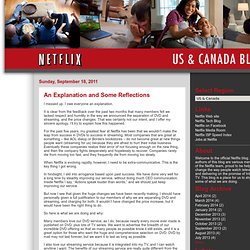 blog.netflix.com/2011/09/explanation-and-some-reflections.html
I messed up. I owe everyone an explanation.
Why Reed Hastings Should be Applauded for Netflix Split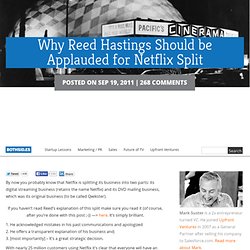 By now you probably know that Netflix is splitting its business into two parts: its digital streaming business (retains the name Netflix) and its DVD mailing business, which was its original business (to be called Qwikster).