Catching Up (8/18)
In a dramatic turn of events, Hewlett-Packard said on Thursday that it will stop selling hardware based on the webOS it acquired from Palm.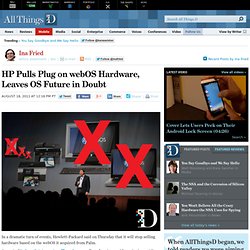 HP Stops Selling webOS Hardware, Leaves OS Future in Doubt - Ina Fried - Mobile
A few days ago, traffic analysis firm Experian Hitwise shared the results of a study of over 10 million online users, and concluded from its findings that Google's new social network, Google+, was headed into mainstream territory.
SocMetrics Questions Google+'s Mainstream Reach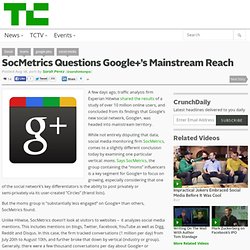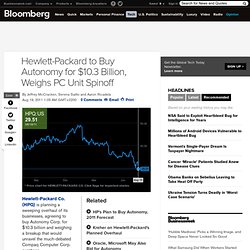 Related
HP to Spin Off PCs, Eyes Software Purchase
That Remake of AOL? It's Still Being Written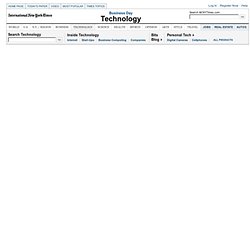 Last week it reported another loss and told Wall Street analysts it was not going to get much better: operating income for the year could be down as much as 20 percent because of weaker ad sales. The performance raised new doubts about whether AOL's big bet on editorial content, including the acquisition of The news site, co-founded by Arianna Huffington, would reverse a decade-long decline. The investor response to these disappointments was emphatic.
It appears we will get a steady stream of legal rulings about teens being teens while playing around with Facebook accounts. The last time we blogged on this topic, In re Rolando S., the court whiffed by holding that joyriding someone else's Facebook account was felonious identity theft.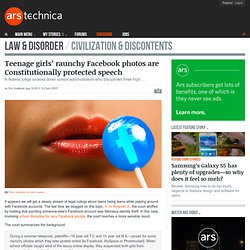 Teenage girls' raunchy Facebook photos are Constitutionally protected speech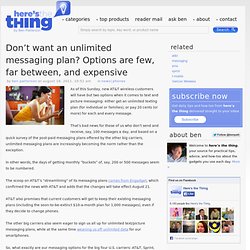 As of this Sunday, new AT&T wireless customers will have but two options when it comes to text and picture messaging: either get an unlimited texting plan (for individual or families), or pay 20 cents (or more) for each and every message. That's bad news for those of us who don't send and receive, say, 100 messages a day, and based on a quick survey of the post-paid messaging plans offered by the other big carriers, unlimited messaging plans are increasingly becoming the norm rather than the exception.
Don't want an unlimited messaging plan? Options are few, far between, and expensive
Apple stores in Beijing sued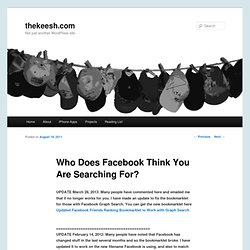 Who Does Facebook Think You Are Searching For? | thekeesh.com
UPDATE March 28, 2013: Many people have commented here and emailed me that it no longer works for you. I have made an update to fix the bookmarklet for those with Facebook Graph Search. You can get the new bookmarklet here Updated Facebook Friends Ranking Bookmarklet to Work with Graph Search
Evernote Scoops Up Mac Drawing App Skitch, Makes it Free - Ina Fried - Mobile
Online note-taking service Evernote said on Thursday that it has acquired Skitch, a program for drawing and making annotations on screenshots.