Catching Up (1/6)
Here are today's best tech stories: Jan 7
Previously a group of Indian hackers called The Lords of Dharmaraja had posted documents that were pillaged during the hack of an Indian military network.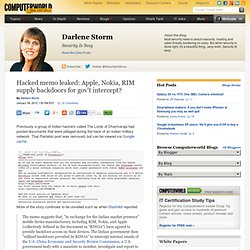 Hacked memo leaked: Apple, Nokia, RIM supply backdoors for gov't intercept?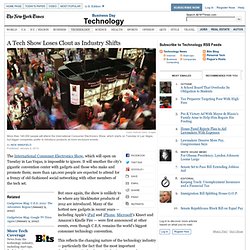 Tech Show Loses Clout as the Place for Product News
But once again, the show is unlikely to be where any blockbuster products of 2012 are introduced.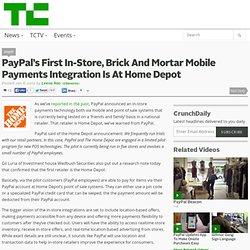 As we've reported in the past , PayPal announced an in-store payments technology both via mobile and point of sale systems that is currently being tested on a 'friends and family' basis in a national retailer. That retailer is Home Depot, we've learned from PayPal.
PayPal's First In-Store, Brick And Mortar Mobile Payments Integration Is At Home Depot
Yahoo Seeking New Board Members
Apple to open new store-within-a-store outlets inside Target this year
Why quad-core iOS devices could launch within the next year
Deep within the latest iOS 5.1 betas are code references that appear to suggest that Apple is readying its mobile operating system for quad-core processors. According to "knowledgable and reliable" sources speaking to 9to5Mac, the reference are evident in processor management software that previously only referenced one- and two-core processors. The code references are found within a file labelled " /cores/core.3 ."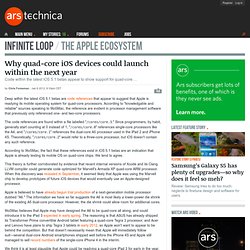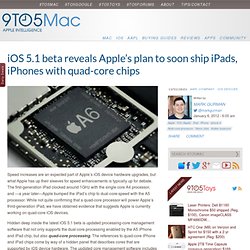 <img class="size-full wp-image-128385 aligncenter" title="iphone_5_quad_core_a6_cpu" src="http://9to5mac.files.wordpress.com/2012/01/iphone_5_quad_core_a6_cpu.jpg?
iOS 5.1 beta reveals Apple's plan to soon ship iPads, iPhones with quad-core chips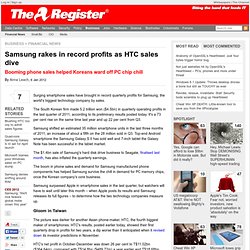 Surging smartphone sales have brought in record quarterly profits for Samsung, the world's biggest technology company by sales. The South Korean firm made 5.2 trillion won ($4.5bn) in quarterly operating profits in the last quarter of 2011, according to its preliminary results posted today.
Samsung rakes in record profits as HTC sales dive
Spotify Unlimited Streaming Ends For Some Free Users
Carl Franzen New York City Mayor Michael Bloomberg has been increasingly vocal about his love for all things tech over the past few years, but now he's taking it a whole new level. On Thursday, Bloomberg (the real one ) tweeted that his new year's resolution was to learn how to write code using the handy, free, game-like online courses offered by New York's own Codecademy .
Mayor Bloomberg Will Learn How To Write Code In 2012