Catching Up (1/6)
Here are today's best tech stories: Jan 7
Previously a group of Indian hackers called The Lords of Dharmaraja had posted documents that were pillaged during the hack of an Indian military network.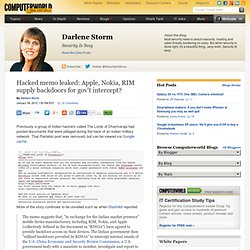 Hacked memo leaked: Apple, Nokia, RIM supply backdoors for gov't intercept?
Tech Show Loses Clout as the Place for Product News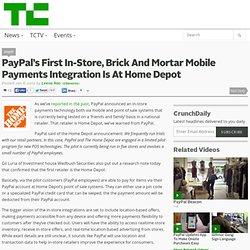 As we've reported in the past, PayPal announced an in-store payments technology both via mobile and point of sale systems that is currently being tested on a 'friends and family' basis in a national retailer. That retailer is Home Depot, we've learned from PayPal.
PayPal's First In-Store, Brick And Mortar Mobile Payments Integration Is At Home Depot
Yahoo Seeking New Board Members
Apple to open new store-within-a-store outlets inside Target this year
Why quad-core iOS devices could launch within the next year
Deep within the latest iOS 5.1 betas are code references that appear to suggest that Apple is readying its mobile operating system for quad-core processors. According to "knowledgable and reliable" sources speaking to 9to5Mac, the reference are evident in processor management software that previously only referenced one- and two-core processors. The code references are found within a file labelled "/cores/core.3."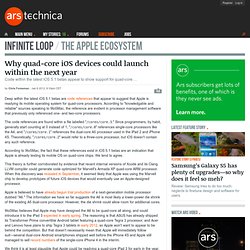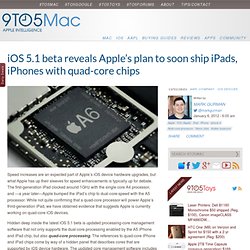 Speed increases are an expected part of Apple's iOS device hardware upgrades, but what Apple has up their sleeves for speed enhancements is typically up for debate.
iOS 5.1 beta reveals Apple's plan to soon ship iPads, iPhones with quad-core chips
Samsung rakes in record profits as HTC sales dive
Spotify Unlimited Streaming Ends For Some Free Users