Best of Today (8/24)
Jenkins: Obama and the Smartphone Wars
Patent litigation is a game created by government, and constructively so. But the game appears to be getting out of whack in the smartphone patent wars. Patents encourage innovation by protecting inventors to profit from innovation. Yet a steady thrum of patent litigation is also a healthy sign—it shows that violators are not being overly deterred from developing useful goods and services that, ahem, owe something to prior art. But getting the balance right is not always easy.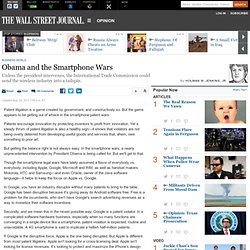 Riots database of 2.5m tweets reveals complex picture of interaction | UK news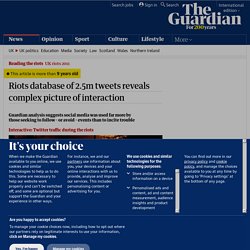 A shop is set on fire in Croydon, London. Anecdotal evidence suggests BlackBerry Messenger was also used by some rioters to disseminate messages inciting unrest. Photograph: Sang Tan/AP When David Cameron addressed an emergency session of parliament convened in the aftermath of four consecutive nights of rioting and looting across England, he quickly turned to the supposed role played by social media. "Everyone watching these horrific actions will be struck by how they were organised via social media," the prime minister told the House. "We are working with the police , the intelligence services and industry to look at whether it would be right to stop people communicating via these websites and services when we know they are plotting violence, disorder and criminality."
Even though the Windows Phone Mango operating system is still not in consumers' hands or phones, talk has turned to the next version of the OS, codenamed "Tango." I blogged earlier this month about what I was hearing from my sources about Tango. In short, my contacts said that Tango would be a minor release (or two) that would target lower-cost phones and be geared, in particular, to address the Asian market.
Detangling the Windows Phone Tango talk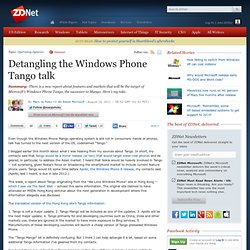 Aggregating Without Aggravating  
What are the best practices when it comes to collecting the material of other news outlets? Wed. August 24, 2011 By Michaelle Bond Michaelle Bond (mbond@ajr.umd.edu) is an AJR editorial assistant. T he day after media columnist Simon Dumenco wrote a post commenting on the Twitter buzz surrounding both Apple's iCloud announcement and the Rep.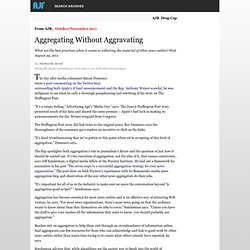 Why Michael Robertson of Mp3Tunes deserves our gratitude — Tech News and Analysis (Build 20110814042011)
There's been a lot written about the recent legal decision in the copyright case against Mp3Tunes , which was sued by the record label EMI for offering a "cloud-based" music service, and about which side won the most concessions in the complicated legal ruling. But one thing that didn't get talked about a lot is just how long Mp3Tunes founder Michael Robertson has been fighting to make cloud-based music a reality — a fight that extends beyond this particular battle with EMI, and all the way back to the beginning of the digital music revolution. Without his stubborn refusal to back down, we might not have many of the things we take for granted today.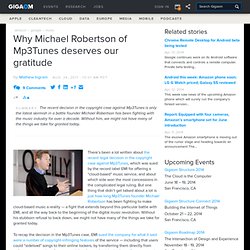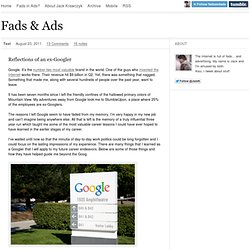 Reflections of an ex-Googler
Reflections of an ex-Googler Google. It's the number two most valuable brand in the world. One of the guys who invented the Internet works there. Their revenue hit $9 billion in Q2. Yet, there was something that nagged.
Why Apple Went To Dusseldorf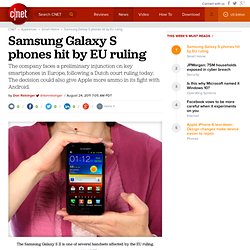 Samsung Galaxy handsets hit by EU ruling | The Digital Home
The Samsung Galaxy S II is one of several handsets affected by the EU ruling. (Credit: Josh Miller/CNET) Apple has won another major victory in its ongoing battle with Samsung.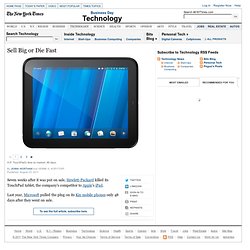 Technology Devices Either Sell Big or Die Fast
Last year, pulled the plug on its Kin mobile phones only 48 days after they went on sale. In recent years, technology companies have been cutting their losses with increasing speed. proudly released Wave, its platform of collaborative work tools, to the general public in May 2010. It canceled Wave 77 days later. Palm announced its first tablet, the Foleo, on May 30, 2007.
Google Pays $500 Million in Drug Ad Settlement
By THOMAS CATAN WASHINGTON—In a rare public mea culpa, Google Inc. GOOG -1.06% agreed to pay $500 million to avoid Justice Department prosecution on charges that it knowingly accepted illegal advertisements from Canadian online pharmacies for years.