Best of Today (8/2)
Biggest-ever series of cyber attacks uncovered, U.N. hit
Security took her laptop to analyze it, and "that was the string they started pulling" that unraveled the Aurora attack.
Enter the Cyber-dragon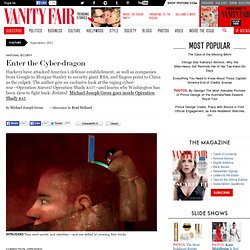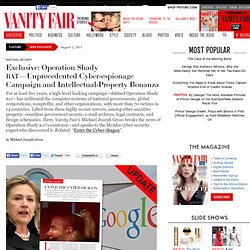 Exclusive: Operation Shady RAT—Unprecedented Cyber-espionage Campaign and Intellectual-Property Bonanza
W hen the history of 2011 is written, it may well be remembered as the Year of the Hack. Long before the saga of News of the World phone hacking began, stories of computer breaches were breaking almost every week.
Why Did Facebook Buy an e-Book Publisher?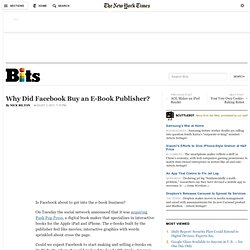 Is Facebook about to get into the e-book business?
Ron Wyden Puts Hold On FISA Amendments Act; Wants Answers To How Many Americans Have Been Spied On
Last week, we noted that as everyone was focused on the debt ceiling, some in the Senate Intelligence Committee saw it as an opportunity to rush through an extension for the FISA Amendment Act , which was originally passed to "legalize" the government's warrantless wiretapping program (already ongoing) with retroactive immunity. Of course, when that was passed, it was made clear that the intent was solely to use it to conduct surveillance on people outside of the US.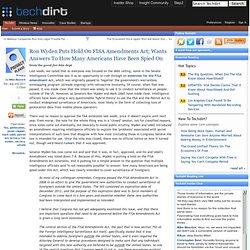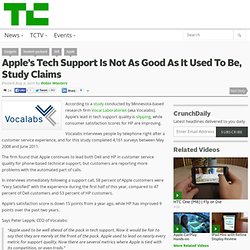 Apple's Tech Support Is Not As Good As It Used To Be, Study Claims
According to a study conducted by Minnesota-based research firm Vocal Laboratories (aka Vocalabs), Apple's lead in tech support quality is slipping , while consumer satisfaction scores for HP are improving.
54,805 reasons not to be Amazon's free app of the day — Mobile Technology News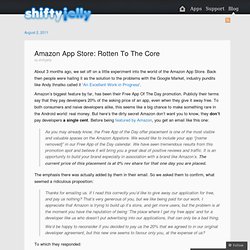 Amazon App Store: Rotten To The Core | Shifty Jelly's blog of mystery
About 3 months ago, we set off on a little experiment into the world of the Amazon App Store.
Amazon's Growing Appstore Problem: Android Developer Relations
AOL Makes an iPad Reader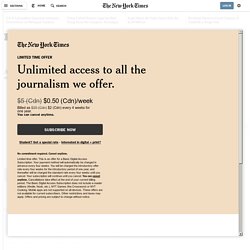 AOL's personalized news reader for the iPad, Editions, is intended to give people a daily news briefing.
Good news for U.S. broadband customers: On average major Internet service providers are delivering up to 80 percent of advertised broadband speeds, according to a study by the Federal Communications Commission .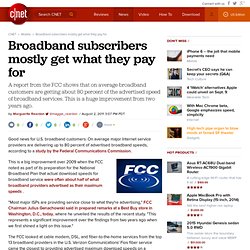 Broadband subscribers mostly get what they pay for | Signal Strength
Good news, Federal Communications Commission watchers.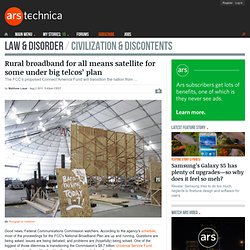 Rural broadband for all means satellite for some under big telcos' plan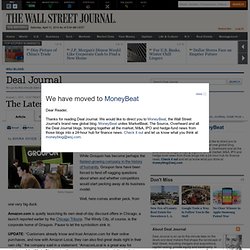 The Latest Groupon Killer: Amazon - Deal Journal
By Shira Ovide Getty Images The clones are attacking in droves.
Groupon's Worst Nightmare: Amazon Entering Daily Deals Space
Follower Gate: PeekYou Analysis Supports ex-Gingrich Staffer Claims of Twitter Follower Fraud – PeekYou Blog
While claims surrounding the credibility of Newt Gingrich's online followers are beginning to make noise in Washington and beyond, the team at PeekYou , a New York based search company, identified the large gap between perception and reality last week during a testing session for its soon-to-launch PeekAnalytics . The discovery was made while compiling a 'Followers Report' on all of the GOP 2012 candidates. The Consumer Ratio measures the percentage of a Twitter audience that is identified as a "consumer" or "voter" in Newt's case, vs business, private/anonymous and spam accounts.
Poul-Henning Kamp IT both drives and implements the modern Western-style economy. Thus, we regularly see headlines about staggeringly large amounts of money connected with IT mistakes.
The Most Expensive One-byte Mistake