Best of Today (1/9)
Google Search has always been about finding the best results for you.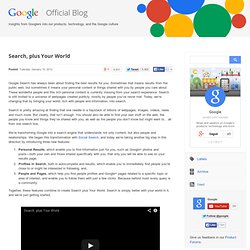 Tim Cook's Total Compensation For 2011 Is Almost $400 Million
I Want My Ubuntu TV!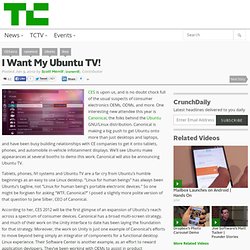 CES is upon us, and is no doubt chock full of the usual suspects of consumer electronics OEMs, ODMs, and more. One interesting new attendee this year is Canonical, the folks behind the Ubuntu GNU/Linux distribution. Canonical is making a big push to get Ubuntu onto more than just desktops and laptops, and have been busy building relationships with CE companies to get it onto tablets, phones, and automobile in-vehicle infotainment displays.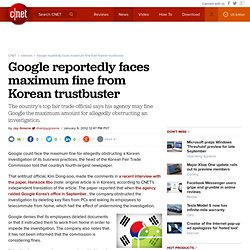 Google reportedly faces maximum fine from Korean trustbuster | Digital Media
Google could face the maximum fine for allegedly obstructing a Korean investigation of its business practices, the head of the Korean Fair Trade Commission told that country's fourth-largest newspaper. That antitrust official, Kim Dong-soo, made the comments in a recent interview with the paper, Hankook Ilbo (note: original article is in Korean), according to CNET's independent translation of the article. The paper reported that when the agency raided Google Korea's office in September, the company obstructed the investigation by deleting key files from PCs and asking its employees to telecommute from home, which had the effect of undermining the investigation.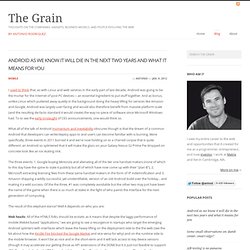 I used to think that, as with Linux and web services in the early part of last decade, Android was going to be the mortar for the Internet of post PC devices— an essential ingredient to put stuff together. And as bonus, unlike Linux which puttered away quietly in the background doing the heavy lifting for services like Amazon and Google, Android was largely user-facing and would also therefore benefit from massive platform scale (and the resulting de-facto standard it would create) the way no piece of software since Microsoft Windows had. To to see the early onslaught of CES announcements, one would think so.
Android as we know it will die in the next two years and what it means for you