Best of Today (1/11)
for Everyone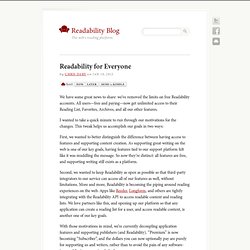 We have some great news to share: we've removed the limits on free Readability accounts. All users—free and paying—now get unlimited access to their Reading List, Favorites, Archives, and all our other features.
Amazon launches iPad Kindle Store on the web, feels like a native app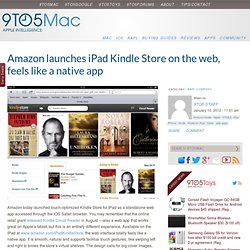 Amazon today launched touch-optimized Kindle Store for iPad as a standalone web app accessed through the iOS Safari browser. You may remember that the online retail giant released Kindle Cloud Reader in August —also a web app that works great on Apple's tablet, but this is an entirely different experience.
About 300 Foxconn employees threatened to kill themselves on Jan. 2 after being denied severance compensation promised by the company.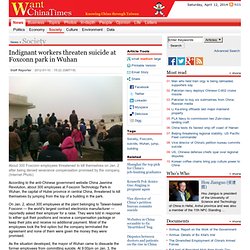 Indignant workers threaten suicide at Foxconn park in Wuhan|Society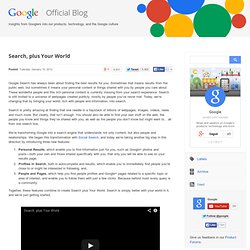 Google Search has always been about finding the best results for you. Sometimes that means results from the public web, but sometimes it means your personal content or things shared with you by people you care about.
God bless Danny Sullivan.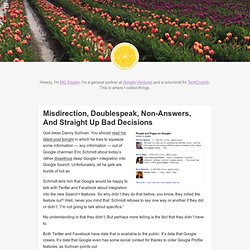 Misdirection, Doublespeak, Non-Answers, And Straight Up Bad Decisions
Schmidt: Google+ Not Favored, Happy To Talk Twitter & Facebook Integration
Google executive chairman Eric Schmidt says Google+ content is not being favored over Twitter and Facebook by Google's search engine.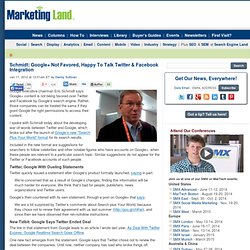 Twitter Dumps on Google for Pushing Google+ in Search - Liz Gannes - Social
Facebook Rolling Out News Feed Ads Ambiguously Marked "Featured"
Facebook today began the slow rollout of Sponsored Story ads within its home page's main news feed.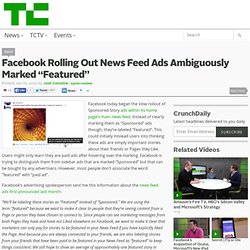 We'll likely never know how many Chromebooks Samsung has sold, but we're guessing it's not a terribly impressive figure. No matter. Sammy is refreshing its first-gen Series 5 with a new model, along with that Chromebox Google first teased last spring.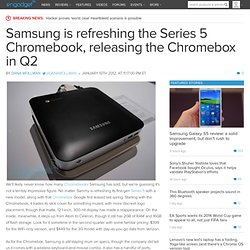 Samsung is refreshing the Series 5 Chromebook, releasing the Chromebox in Q2
Mozilla has embarked on its plan to build its Extended Support Release (ESR) version of Firefox, an edition that stands comparatively still while the ordinary version of the browser changes every six weeks. Mozilla proposed the ESR version of Firefox last year after encountering serious resistance to its rapid-release development cycle.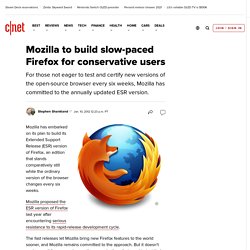 Mozilla to build slow-paced Firefox for conservative users | Deep Tech