Diy
DIY Wrap Bracelet. You should all know by now that we are all about stacking bracelets on our wrists.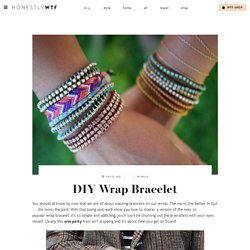 The more, the better. In fact . . . the most, the best! DIY Braided Bead Bracelet. It's been awhile since our last bracelet DIY.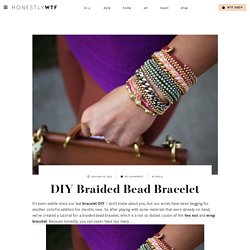 I don't know about you, but our wrists have been begging for another colorful addition for months now. So after playing with some materials that were already on hand, we've created a tutorial for a braided bead bracelet, which is a not so distant cousin of the hex nut and wrap bracelet. Song Lyric Wall Art / D.I.Y. Project. A couple weeks ago, I found a paint-by-number at an unbeatable price.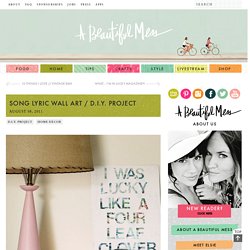 I can't pass these things up even though I already owned this particular design. I thought that I could maybe use it to make a fun D.I.Y., but my new rule is that all thrifts that I purchase with the intent of restyling need to get done right away. I have way too many half finished projects in my life. How to cut glass. I posted a picture about 1 week ago on Instagram, Facebook and Twitter of me cutting glass using just string.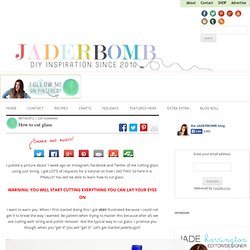 I got LOT'S of requests for a tutorial on how I DID THIS! So here it is. FINALLY! Paint Moss Graffiti - Step-by-Step Guides for Offbeat DIY Projects. Homemade Gift Ideas | Craft Tutorials.
---