Clothes
3 Stitch Summer Dress. Yet another Kitty dress tutorial!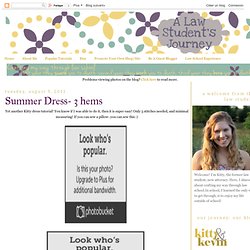 You know if I was able to do it, then it is super easy! Only 3 stitches needed, and minimal measuring! If you can sew a pillow- you can sew this :) First I found this fabric at Goodwill. One of the greatest men's shirt makeovers ever--tutorial! Okay, I'm partial, but I think this is one of the greatest makeovers of a men's dress shirt into something else--a cute, springy skirt!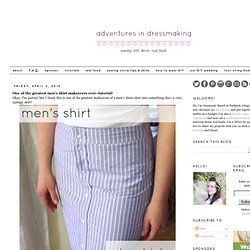 I had so much fun with this and just figured it out as I went along, but I do have the pics and instructions for you in a tutorial. Follow along if you ever want to do this to an old shirt! Do note--I'm using a 100% cotton chambray shirt here. It's really sturdy and thick. This wouldn't work well with a finer dress shirt, unless you lined it, and even then, I don't recommend it.
---