E-learning
Deze website bevat informatie en cursussen waarin we u laten kennismaken met ICT toepassingen uit de dagelijkse onderwijspraktijk. D.m.v. deze website hopen we de drempel te verlagen om digitaal lesmateriaal te gebruiken.
Docent en ICT
Tips en truuks
De EHBO-cursus via internet - Eerste Hulp in Huis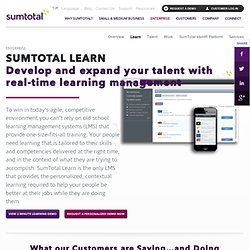 SumTotal ToolBook has been a recognizable name in e-learning authoring since the application first appeared in 1990.
Content Development, e-Learning Content Authoring, Assessments,
Welkom bij L&M - L&M Software - Software voor cursusregi
Making an LMS conform to SCORM and AICC is difficult and tedious. Doing it with the SCORM Engine is anything but. Get a 1-on-1 walkthrough of SCORM Engine.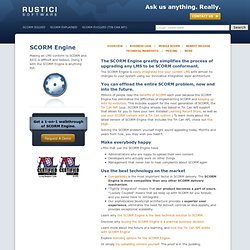 Engine - Best of breed SCORM player for any LMS