E-learning resources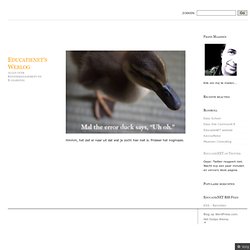 Een van onze medewerkers stuurde me deze quote van Steve Jobs… The problem is, in hardware you can't build a computer that's twice as good as anyone else's anymore. Too many people know how to do it. You're lucky if you can do one that's one and a third times better or one and a half times better.
Educatienet's Weblog
E-learning & Kennis Management - HRbase
DIY (Do It Yourself) Learning Design for Onboarding: Engaging, Effective & Cheap! Dit jaar mocht ik weer een sessie verzorgen en ook deze keer vroegen ze of ik het over zelfgeorganiseerd leren wilde hebben. Als didactische werkvorm koos ik voor een '60 Minute Design session' (zie hieronder). Een hele uitdaging want als je veel uit handen geeft in een sessie dan is het ook onzeker wat de uitkomst gaat worden maar dat is het hele idee van DIY Learning.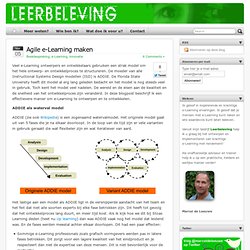 Leerbeleving