Beef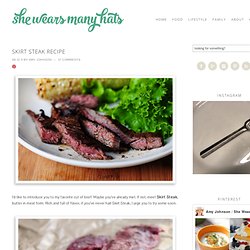 I'd like to introduce you to my favorite cut of beef. Maybe you've already met. If not, meet Skirt Steak, butter in meat form. Rich and full of flavor, if you've never had Skirt Steak, I urge you to try some soon.
Skirt Steak
Chinese Beef with Mushrooms Recipe Beef with mushrooms is already a delicious combination to begin with but when you add Chinese flavors into the mix, it becomes even better. The best part about this recipe is that no deep fryer is needed; everything can be done in a fry pan or wok.
Chinese Beef with Mushrooms Recipe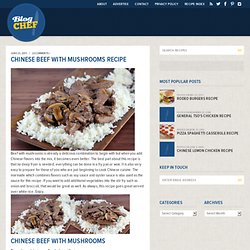 Swedish Meatballs, revised
Michael and I are kindred spirits for more reasons than that we decided we want to be married forever. We both love food. As in, we're always scouting for new meal ideas, and when we're waiting in line somewhere or in the airport or in the car, we talk about food.
peppered beef and snow peas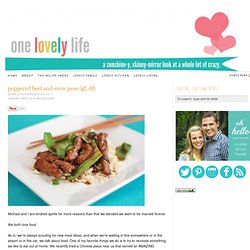 Beef Fillet with Garlic & Mustard Butter
Steak with Blue Cheese Butter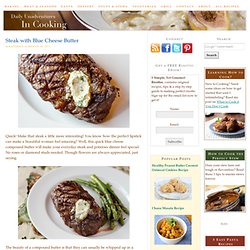 Quick! Make that steak a little more interesting! You know how the perfect lipstick can make a beautiful woman feel amazing? Well, this quick blue cheese compound butter will make your everyday steak and potatoes dinner feel special. No roses or diamond studs needed. Though flowers are always appreciated, just saying.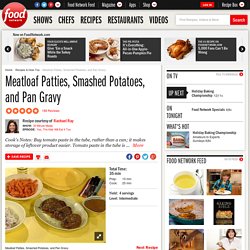 Cook's Notes: Buy tomato paste in the tube, rather than a can; it makes storage of leftover product easier. Tomato paste in the tube is often kept with Italian specialty foods, rather than with the canned tomato products. Ingredients 1 1/3 pounds ground sirloin, 90 percent lean ground beef 1 slice white bread, spread with softened butter, then cut into small cubes 1/8 cup (a splash) milk 1 egg 2 teaspoons grill seasoning blend, or coarse salt and black pepper combined 1/2 teaspoon ground allspice 1 rounded tablespoon tomato paste 1 medium onion, finely chopped, reserve 1/4 amount 2 pounds small red potatoes 2 tablespoons butter 2 tablespoons sour cream 2 scallions, chopped, whites and greens 1/2 cup milk 3-Condiment Pan Gravy: 2 tablespoons butter 1/4 medium onion, finely chopped, reserved from meatloaf mixture 2 tablespoons (a handful) all-purpose flour 1 to 1 1/2 cups beef stock 1 tablespoon ketchup 1 rounded teaspoon spicy brown mustard 1 tablespoon steak sauce
Meatloaf Patties, Smashed Potatoes, and Pan Gravy Recipe : Rachael Ray
Last night for dinner I decided to do a little Greek street food. I made Souvlaki with a light Mediterranean orzo salad. How can you go wrong with grilled pig-on-a-stick on a nice sunny day? You really can't. Traditionally Souvlaki is made of lamb, but in recent times it's often pork, or even chicken.
Souvlaki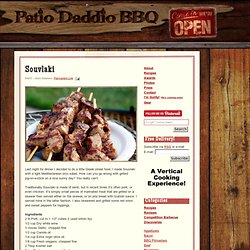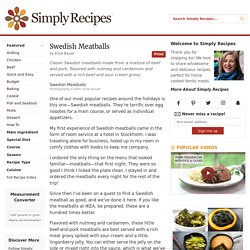 Swedish Meatballs Recipe
1 Sauté the grated onion in the butter over medium-high heat until the onions soften and turn translucent, about 3-4 minutes. Remove from heat and let cool. 2 In a medium bowl, mix the bread pieces with the milk. Set aside for 15-20 minutes, or until the bread soaks up all the milk. When it does, pulverize the bread in a food processor and pour it into a large bowl. 3 Add the cooled onions to the bowl of milk and bread.
Ingredients 1 pound ground beef 1 1/4 teaspoons salt 1/4 teaspoon ground black pepper 1/2 cup chopped onion 1/2 cup chopped bell pepper 1 egg, lightly beaten 8 ounces canned diced tomatoes with juice 1/4 cup quick-cooking oats Topping:
Old-Fashioned Meat Loaf- A.K.A 'Basic' Meat Loaf Recipe : Paula Deen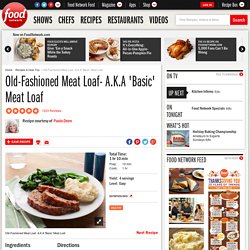 Meatloaf: Yes, Virginia There Is A Great Meatloaf! Recipe - Food.com - 54257
Broccoli Beef Recipe | Steamy Kitchen
Meatloaf
How to make easy homestyle meatloaf any day of the week. Here, a loaf that's moist, tasty, and beefy topped with a sweet tangy glaze, made healthier with whole wheat bread crumbs. With meatloaf, a classic American comfort food, you can find varying recipes with just about every family. This simple recipe is our take on classic meatloaf and makes ample glaze to keep loaf moist and flavorful.
Meatloaf with Homemade Barbecue Sauce
November 29th, 2010 How was your Thanksgiving? Did you overdose on pie and turkey? We spent the holiday practically snowed in in Lake Tahoe. It was a perfect winter wonderland and the entire weekend, I hardly did much more than eat, drink hot chocolate (and eat leftover apple pie), watch movies and relax.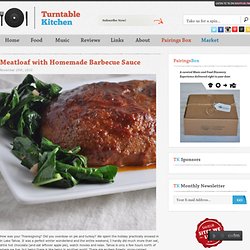 Hunan Beef Recipe
Hunan beef is another great spicy Asian dish. Although not at the top of my list, I do enjoy making it once in awhile. This dish consists of deep fried strips of beef, broccoli, and a spicy sauce.
Bacon Blue Cheese Butter on Grilled Steak, Baked Potatoes, Vegs… | Steamy Kitchen