MObile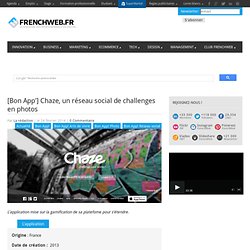 L'application mise sur la gamification de sa platefome pour s'étendre. L'application Origine : France Date de création : 2013
[Bon App'] Chaze, un réseau social de challenges en photos
Mobile app startups are failing like it's 1999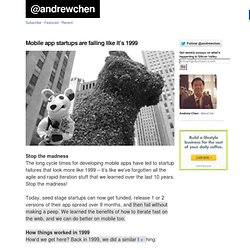 Stop the madness The long cycle times for developing mobile apps have led to startup failures that look more like 1999 – it's like we've forgotten all the agile and rapid iteration stuff that we learned over the last 10 years.
How Google is Driving Mobile Video Market Growth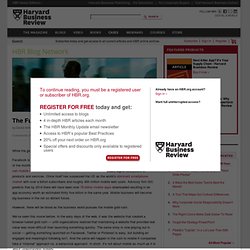 by David Armano | 8:03 AM July 18, 2012 While the globe grapples with uncertain economic realities, "mobile" appears to be gold. Facebook is expected to announce their uniquely targeted mobile advertising model before the end of the month.
Ce n'est pas la taille qui compte (pour un téléphone portable)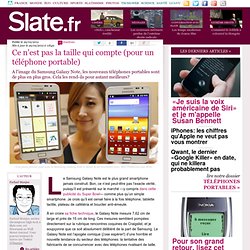 Le Samsung Galaxy Note est le plus grand smartphone jamais construit. Bon, ce n'est peut-être pas l'exacte vérité, puisqu'il est présenté sur le marché —y compris dans cette publicité du Super Bowl— comme plus qu'un simple smartphone.
Built-In Wireless Charging for Electronic Devices
#Lift12 : Quel mobile pour quel avenir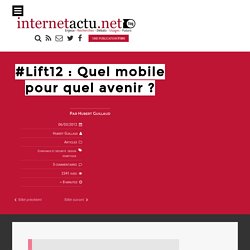 Par Hubert Guillaud le 06/03/12 | 6 commentaires | 1,816 lectures | Impression A quoi ressemble l'avenir du mobile ? Les conférenciers de la 7e édition Lift nous proposaient deux réponses diamétralement opposées.
During our hurried supermarket sweeps, we're aiming for the Granny Smith , yet somehow always come away with French Jonagold. That's why we're in awe of this new supermarket scanner from Toshiba-Tech that can identify individual species of fruit and veg from sight.
Toshiba builds scanner that can identify fruit without a barcode, yup (video)
Videotutorial sobre seguridad y privacidad de las herramientas de geolocalización (vídeo) #geolocalization
Après la consécration du Nokia PureView 808, le Mobile World Congress a été l'occasion pour Samsung de briller, deux fois alors qu'il a été attribué au constructeur le prix de meilleur constructeur de l'année et meilleur smartphone de l'année pour son Galaxy S II.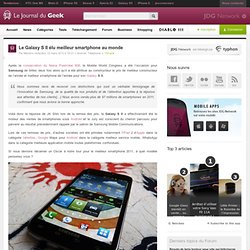 Le Galaxy S II élu meilleur smartphone au monde
Honeycomb and Ice Cream Sandwich Android-running hardware has had access to HD resolution YouTube streams since launch (as seen above), but an update to the app that rolled out yesterday finally brings HD to some devices running Froyo or Gingerbread. The catch is that YouTube HD res won't work on every Android 2.2 or 2.3 phone or tablet, as we're told it is set dynamically based on screen size and resolution.
YouTube Android app update brings HD video streaming to 'capable' 2.2+ devices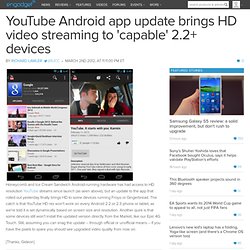 Order Popcorn From Your Theater Seat By Scanning The Arm Of Your Chair
Smartphones are providing customers with more direct and immediate access to services in a more efficient manner. In brick-&-mortar businesses in particular, waiting in line is becoming a thing of the past as ordering has been relegated to phones. Movie theaters in particular benefit by offering paperless tickets that can be downloaded directly onto phones and scanned in a matter of moments. MasterCard is the next company to expand in this area, this time moving from the theater lobby into the theater itself.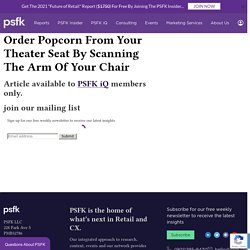 20120117_00023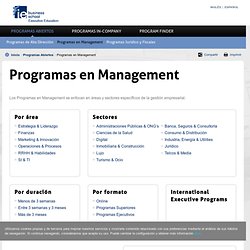 Tus datos personales serán incorporados a un fichero automatizado propiedad de Instituto de Empresa S.L., con el fin de informarte de tus actividades. Consientes expresamente que las comunicaciones se te hagan por medios electrónicos. Puedes ejercer los derechos de acceso, rectificación, cancelación y oposición, en los términos establecidos en la legislación vigente (Ley 15/1999, de 13 de diciembre, de Protección de Datos), a través de una comunicación escrita dirigida a Instituto de Empresa, calle María de Molina 13, 28006, Madrid, o por e-mail a soportededatos@ie.edu
Programas Abiertos | Escuela de negocios IE Business School
Couverture Free Mobile
Audition du président de l'ARCEP : le défaut de mémoire des opérateurs
Jean-Ludovic Silicani, le président de l'ARCEP, a donc été auditionné par la Commission des affaires économiques à l'Assemblée nationale, suivant ainsi de quelques minutes Olivier Roussat (DG de Bouygues Télécom) et de plusieurs jours Xavier Niel (Free Mobile), Stéphane Richard (Orange) et Frank Esser (SFR).
Are you salivating after seeing HTC's One X? We don't blame you, it's a stunning piece of hardware with a set of rather lust-worthy specs.
AT&T HTC One X hands-on
High-Tech : Mozilla va lancer une boutique d'applications mobiles et PC
Les développeurs pourront proposer leurs applis dès la semaine prochaine. Elles fonctionneront dans tous les navigateurs internet. Le navigateur Internet de Boot to Gecko
Always Innovating appears to be living up to its name, making significant progress on that clever HDMI Android dongle that we first heard of way back at CES.
Always Innovating HDMI Android dongle gets an ICS update, we swing by for a taste (video)