Prospectives digitales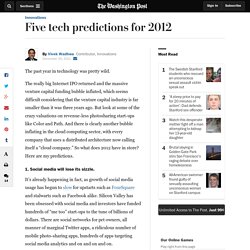 Five tech industry predictions for 2012 | VentureBeat
1.
Cette nouvelle année s'annonce riche en nouveautés dans le domaine des technologies. En développement depuis un moment déjà, certaines innovations comme la télévision connectée ou la commande gestuelle devraient se concrétiser en 2012.
Ces technologies qui vont changer votre vie en 2012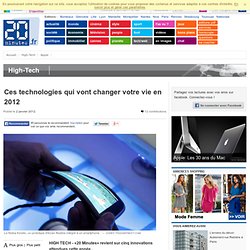 A l'approche de la fin des vacances estivales, revient chaque année le "hype cycle" Gartner des technologies émergentes et ses multiples dérivés.
Gartner : technologies émergentes 2012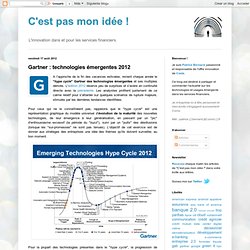 Nouvelles expériences interactives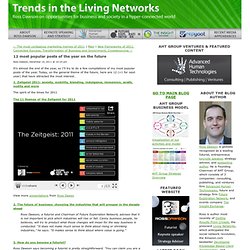 It's almost the end of the year, so I'll try to do a few compilations of my most popular posts of the year.
12 most popular posts of the year on the future