Plugins
The only plugins that you really need | Shaken and Stirred Web: Kick-ass WordPress Themes and Templates. Many people go overboard when installing plugins to extend WordPress's functionality.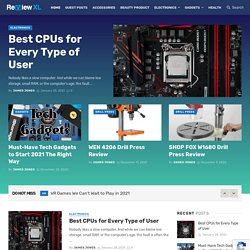 Unless you are adding functionality that you really need, then it isn't necessary. One of the main reasons to avoid overloading WordPress with a plethora of plugins is performance. Widgets Reloaded. Restrict Categories. WP Dummy Content. One pain of theme development is setting up all the pages and blog posts in order for you to see how your site will look one by one by one.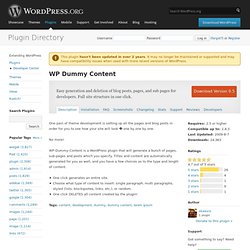 No more! WP-Dummy-Content is a WordPress plugin that will generate a bunch of pages, sub-pages and posts which you specify. How to use Ajax in WordPress. Advertisement In the last few years, AJAX has crept onto websites and slowly become the way to create dynamic, user-friendly, responsive websites.
AJAX is the technology that lets you update the contents of a page without actually having to reload the page in the browser. Youtube with Style. Remember this plugin requires PHP5 and WordPress 3.0 and above.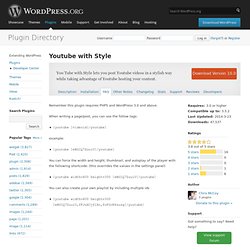 When writing a page/post, you can use the follow tags: [youtube ]videoid[/youtube] example: [youtube ]eBGIQ7ZuuiU[/youtube] You can force the width and height, thumbnail, and autoplay of the player with the following shortcode: (this overrides the values in the settings panel) Youtube shortcode. A really simple and very lightweight plugin to embed customized Youtube videos & playlists anywhere in your blog or website using wordpress shortcodes.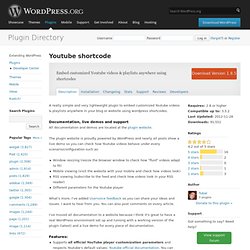 Documentation, live demos and support All documentation and demos are located at the plugin website. The plugin website is proudly powered by WordPress and nearly all posts show a live demo so you can check how Youtube videos behave under every scenario/configuration such as: Window resizing (resize the browser window to check how "fluid" videos adapt to fit)Mobile viewing (visit the website with your mobile and check how videos look)RSS viewing (subscribe to the feed and check how videos look in your RSS reader)Different parameters for the Youtube player. Information Takes Over » Blog-in-Blog Wordpress Plugin.
Blog-in-Blog allows you to use the WordPress platform more as a CMS system, but still have a blog page on your site.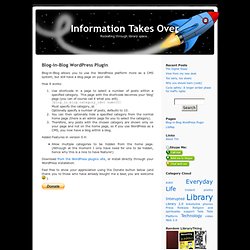 How it works: Use shortcode in a page to select a number of posts within a specified category. This page with the shortcode becomes your 'blog' page (you can of course call it what you will). Blog-in-Blog. Blog-in-Blog allows you to use the WordPress platform for it's CMS features, but still have a blog page on your site.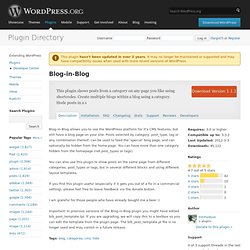 Posts selected by category, post_type, tag or any combination thereof, can be used to feed the 'special' blog page, and can optionally be hidden from the home page. You can have more than one category hidden from the homepage (not post_types or tags). Inline Posts Plugin for Wordpress. Wordpress lets you create pages that contain static content.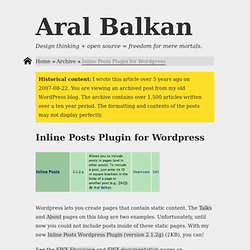 The Talks and About pages on this blog are two examples. Unfortunately, until now you could not include posts inside of these static pages. With my new Inline Posts Wordpress Plugin (version 2.1.2g) (2KB), you can! See the SWX Showcase and SWX documentation pages on swxformat.org for an example of the plugin in use. In a nutshell. Sub Pages widget.
---