Design
Adobe CS5 Icons
Home Browse By Tags
Is Fireworks better than Photoshop?
Make your digital images more convincing and lifelike with just a handful of gradients and custom shadows. Once you're done, your pictures will look like real photo prints, you'd swear they popped out of the screen. Note 1: This is the first issue of Rapid Fire, a series of tutorials aimed at intermediate and advanced users of Macromedia Adobe® Fireworks®. I'll be demonstrating some tips and tricks that take advantage of Macromedia Adobe® Fireworks®' vector tools and Live Effects. No schedules are planned for subsequent releases, so I'll just post my tutorials as I finish them.
Rapid Fire #1: Photo-Realistic « SixThings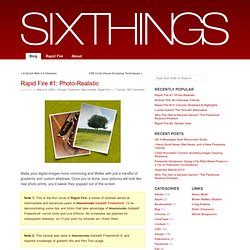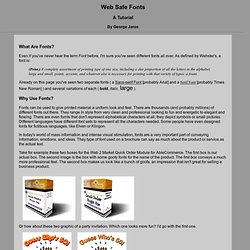 Web Safe Fonts - A Tutorial
What Are Fonts? Even if you've never hear the term Font before, I'm sure you've seen different fonts all over.
Advertisement Editor's Note: You might want to read Nathan Yau's article The Do's And Don'ts Of Infographic Design: Revisited here on Smashing Magazine which is a response to this article.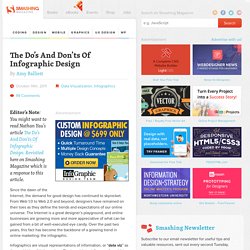 Introducing The 6 + 1 Model For Effective Copywriting (Better Than AIDA!) - Smashing UX Design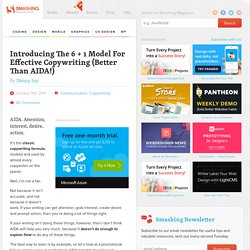 Advertisement
I know what you're thinking.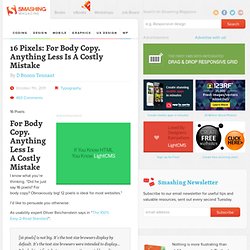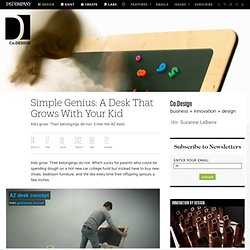 Simple Genius: A Desk That Grows With Your Kid | Co. Design
Kids grow. Their belongings do not. Which sucks for parents who could be spending dough on a hot new car college fund but instead have to buy new shoes, bedroom furniture, and the like every time their offspring sprouts a few inches.
Envira Media | Contact
Climate is the ingenious weather app for iPhone that offers at-a-glance access to current time and forecast with soft natural soundscapes and brilliant, photorealistic scenery in tune to the season.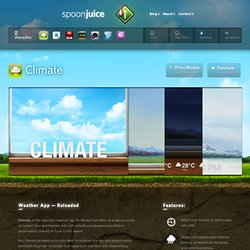 Climate iPhone Application