Design
michael johansson
achtgrad - designklassiker des 20. jahrhunderts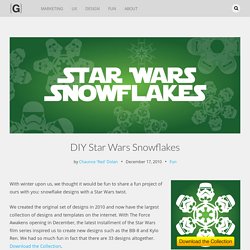 by Chaunce Dolan on Friday, December 17th, 2010 With winter upon us, we thought it would be fun to share a fun project of ours with you: snowflake designs with a Star Wars twist.
N.B. Please note that actual labels or marks may be significantly larger or smaller than the illustrations shown Iittala, Finland (established 1881)formerly also known as Karhula-Iittala; merged with Nuutajärvi (est 1793) in 1988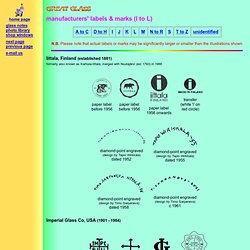 Glass notes: some manufacturer's labels & marks
designgooddesign
Göran Hongell, Bowl, 1930s, Crystal. 3-5/8 x 7-3/8", Manufactured by Karhula Glassworks, The Museum of Modern Art.