THEMES
Get flash to fully experience Pearltrees
by Kirstin Butler How a numbered list can start a personal revolution. Some days everyone needs a little extra encouragement.
A post on Lady Gaga's Tumblr account. Is there any technology platform that Lady Gaga, the eccentric and entertaining pop songstress, can't dominate ?
Préoccupations écolos, saturation urbaine et crise et c'est la fin du règne de la voiture individuelle au profit du véhicule serviciel et du partage.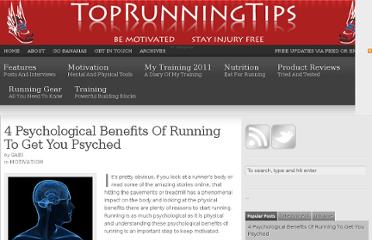 I t's pretty obvious, if you look at a runner's body or read some of the amazing stories online, that hitting the pavements or treadmill has a phenomenal impact on the body and looking at the physical benefits there are plenty of reasons to start running.