SOCIAL MEDIA FATIGUE
Online Checkout - In Real Life
Digitally Fatigued, Networkers Try New Sites, but Strategize to Avoid Burnout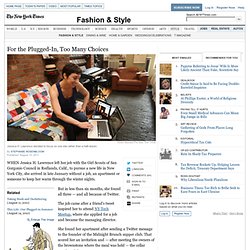 But in less than six months, she found all three — and all because of Twitter. The job came after a friend's tweet inspired her to attend NY Tech Meetup, where she applied for a job and became the managing director.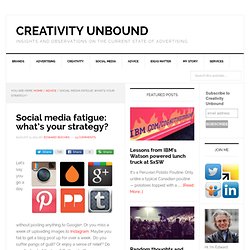 Social media fatigue: what's your strategy?
Let's say you go a day without posting anything to Google+.
Réseaux sociaux : les fatigués du « j'aime »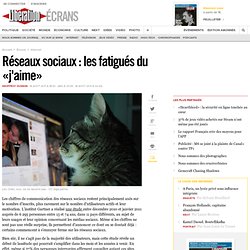 Les chiffres de communication des réseaux sociaux restent principalement axés sur le nombre d'inscrits, plus rarement sur le nombre d'utilisateurs actifs et leur motivation. L'institut Gartner a réalisé une étude entre décembre 2010 et janvier 2011 auprès de 6 295 personnes entre 13 et 74 ans, dans 11 pays différents, au sujet de leurs usages et leur opinion concernant les médias sociaux. Même si les chiffres ne sont pas une réelle surprise, ils permettent d'annoncer ce dont on se doutait déjà : certains commencent à s'ennuyer ferme sur les réseaux sociaux. Bien sûr, il ne s'agit pas de la majorité des utilisateurs, mais cette étude révèle un début de lassitude qui pourrait s'amplifier dans les mois et les années à venir.