Mobile
Mobile phone users 'wasting nearly £5bn a year' | Technology
Worth talking about ... UK mobile phone users are overpaying by a total of £5bn a year.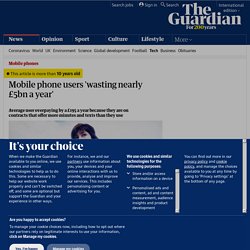 What comes after "the year of mobile"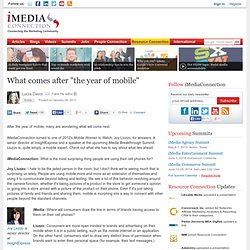 After the year of mobile, many are wondering what will come next. iMediaConnection turned to one of 2010's Mobile Women to Watch, Joy Liuzzo, for answers. A senior director at InsightExpress and a speaker at the upcoming iMedia Breakthrough Summit, Liuzzo is, quite simply, a mobile expert.
10 Mobile Trends for 2011
In its annual mobile technology report, Forrester Research has outlined the trends it expects to see in the coming year.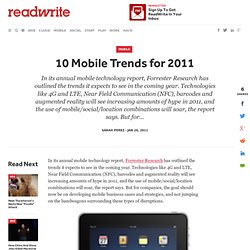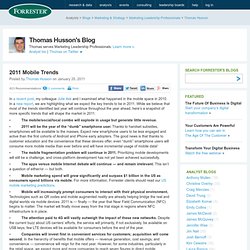 2011 Mobile Trends
In a recent post , my colleague Julie Ask and I examined what happened in the mobile space in 2010. In a new report , we are highlighting what we expect the key trends to be in 2011. While we believe that most of the trends identified last year will continue throughout the year ahead, here's a snapshot of more specific trends that will shape the market in 2011.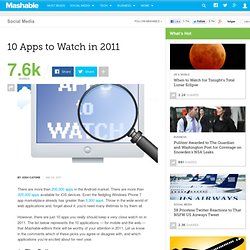 There are more than 200,000 apps in the Android market. There are more than 325,000 apps available for iOS devices. Even the fledgling Windows Phone 7 app marketplace already has greater than 5,300 apps .
10 Apps to Watch in 2011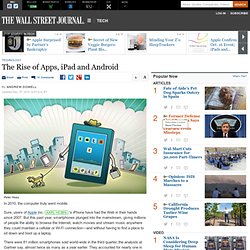 By ANDREW DOWELL
Year in Review: 10 Trends in Mobile Technology