INNOVATION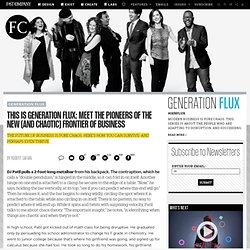 DJ Patil pulls a 2-foot-long metal bar from his backpack. The contraption, which he calls a "double pendulum," is hinged in the middle, so it can fold in on itself. Another hinge on one end is attached to a clamp he secures to the edge of a table.
The Global Innovation Interest Index - Haydn Shaughnessy and Nick Vitalari - Research
by Haydn Shaughnessy and Nick Vitalari | 3:07 PM June 8, 2011 How interested are people in innovation — and how does that change cross-culturally? What do users across the world really want, how can we uncover and design for their unmet needs, and what services can we attach to products to stay close to our customers?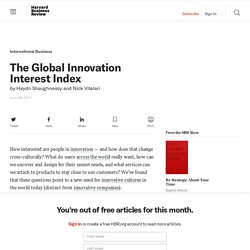 Future.ly: Mapping Innovation Hotspots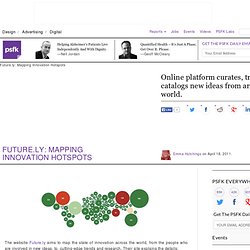 The website Future.ly aims to map the state of innovation across the world, from the people who are involved in new ideas, to cutting-edge trends and research. Their site explains the details: Our vision at Future.ly is to make the cutting edge standard, visualize future possibilities and map the players, influence factors and dynamics in the innovation space around the world. Ranging from tracking the Innovators, the institution or startups that they work in, the technologies that they are working on to the invisible characteristics that connect them. We aggregate relevant data sources to monitor dynamics and surface trends within different areas and enable the visual exploration of this data. Their first step involves analyzing and mapping data from technology related TED talks.