CREATIVITY
The 15 Things Charles and Ray Eames Teach Us is an excerpt from an essay by Keith Yamashita: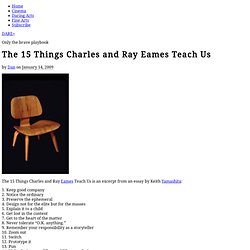 The 15 Things Charles and Ray Eames Teach Us | DARE+
Jonah Lehrer: Fostering Creativity And Imagination In The Workplace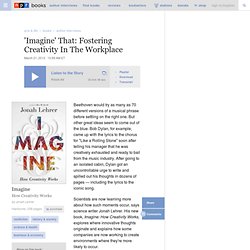 Beethoven would try as many as 70 different versions of a musical phrase before settling on the right one.
The Disrupters
The Disrupters: Working Outside The Business Norm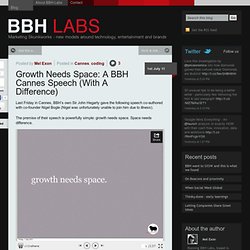 Last Friday in Cannes, BBH's own Sir John Hegarty gave the following speech co-authored with co-founder Nigel Bogle (Nigel was unfortunately unable to join him due to illness). The premise of their speech is powerfully simple: growth needs space. Space needs difference.
Growth Needs Space: A BBH Cannes Speech (With A Difference)
1. Nicholas Felton.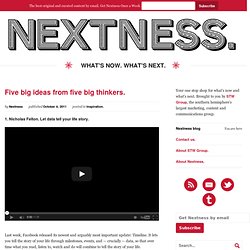 Five big ideas from five big thinkers. | NEXTNESS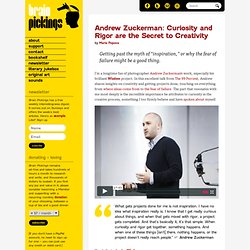 Andrew Zuckerman: Curiosity and Rigor are the Secret to Creativity
by Maria Popova
Ibm's report creative leadership report july 2011
The Creative Method v2
The Trivialities and Transcendence of Kickstarter
Mindset Architecture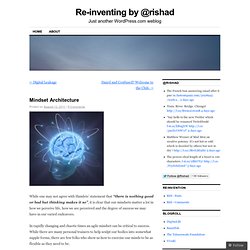 While one may not agree with Hamlets' statement that "there is nothing good or bad but thinking makes it so", it is clear that our mindsets matter a lot in how we perceive life, how we are perceived and the degree of success we may have in our varied endeavors.
by Ben Chestnut, Founder of Mailchimp
5 Rules for a Creative Culture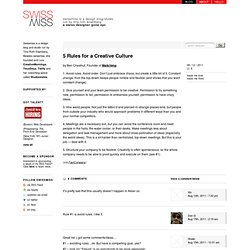 Ken Robinson On The Principles Of Creative Leadership
Sir Ken Robinson is among the world's elite thinkers when it comes to creativity and innovation.
An exceptionally clever way to get hired into a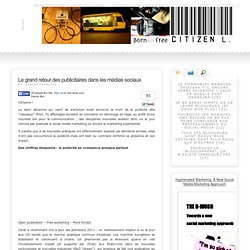 Le grand retour des publicitaires dans les médias sociaux
Citoyens ! La demi décennie qui vient de s'achever avait annoncé la mort de la publicité dite "classique".
The Creativity 50 | News