CONSUMER INSIGHT
How Americans Spend Their Day
Portraits of Workspaces
by Mell Perling What salt-water taffies have to do with hard hats, mannequins and kindergarten playrooms. Workspaces have their own unique curiosity to them.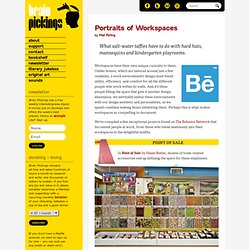 Radio makes Britons happier than TV and web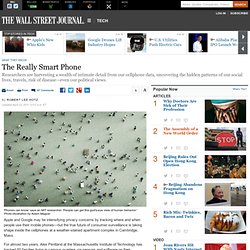 The Really Smart Phone
By ROBERT LEE HOTZ Photo-illustration by Adam Magyar 'Phones can know,' says an MIT researcher. 'People can get this god's-eye view of human behavior.' Apple and Google may be intensifying privacy concerns by tracking where and when people use their mobile phones—but the true future of consumer surveillance is taking shape inside the cellphones at a weather-stained apartment complex in Cambridge, Mass. For almost two years, Alex Pentland at the Massachusetts Institute of Technology has tracked 60 families living in campus quarters via sensors and software on their smartphones—recording their movements, relationships, moods, health, calling habits and spending.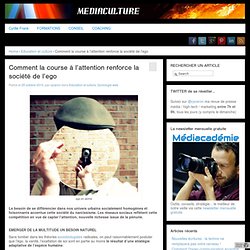 ego en abîme Le besoin de se différencier dans nos univers urbains socialement homogènes et foisonnants accentue cette société du narcissisme. Les réseaux sociaux reflètent cette compétition en vue de capter l'attention, nouvelle richesse issue de la pénurie. EMERGER DE LA MULTITUDE UN BESOIN NATUREL Sans tomber dans les théories sociobiologistes radicales, on peut raisonnablement postuler que l'égo, la vanité, l'exaltation de soi sont en partie au moins le résultat d'une stratégie adaptative de l'espèce humaine .
europe-2007-final-1712x1200.png (Image PNG, 1712x1200 pixels)
PIP_Generations_and_Tech10.pdf (Objet application/pdf)