Consommation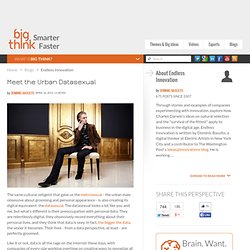 The same cultural zeitgeist that gave us the metrosexual - the urban male obsessive about grooming and personal appearance - is also creating its digital equivalent: the datasexual.
Meet the Urban Datasexual | Endless Innovation
Food trends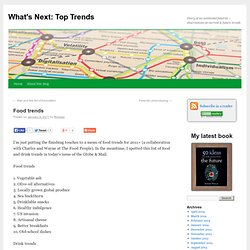 I'm just putting the finishing touches to a menu of food trends for 2011+ (a collaboration with Charles and Wayne at The Food People). In the meantime, I spotted this list of food and drink trends in today's issue of the Globe & Mail.
L'OCDE lance un nouveau rapport sur la mesure du bien-être
Retransmission vidéo de la conférence 12/10/2011 - Aimez-vous votre travail ?
July 2011 | Each year around this time, we bring you a Trend Briefing that is a bit more lighthearted than usual, focusing almost exclusively on the endless and exciting innovations that are popping up all over the world. Welcome to INNOVATION EXTRAVAGANZA ;-)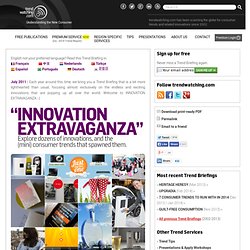 s June 2011 Trend Briefing covering INNOVATION EXTRAVAGANZA
Virtual reality shopping just got a lot more real--and could soon become a lot more mainstream. "KinectShop" (working title), an augmented reality shopping platform for the Xbox Kinect, exploits the system's new finger-recognition technology to allow shoppers to grab items from an unlimited shelf of clothes, see how accessories look at multiple angles, and share the photos with friends on Twitter and Facebook for a quick thumbs-up or down. "The customer can visually see what an object looks like on them without even entering a retail store," Steve Dawson, Technology Director for the Emerging Experiences group at Razorfish tells Fast Company.
KinectShop: The Next Generation Of Shopping [Exclusive Video]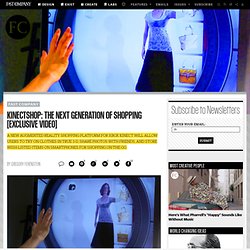 The future of the world will be Collaborative Consumption - Emmanuel Vivier Lifestream : Buzz, Digital, Viral & social media marketing expert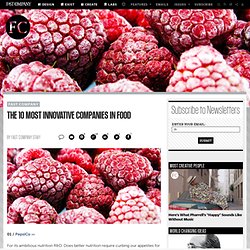 01 / PepsiCo >>
The 10 Most Innovative Companies in Food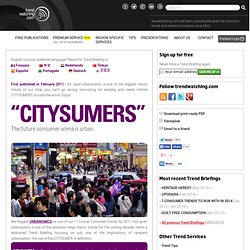 English not your preferred language?
s February 2011 Trend Briefing covering CITYSUMERS
iMediaConnection: You will be delivering the keynote address at the upcoming iMedia Brand Summit.
Dissecting the "why" of buy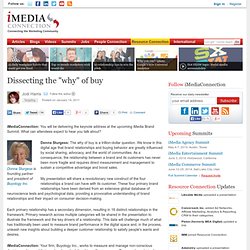 The tyranny of choice: You choose
La consommation ajustée
13 janv. 2011 -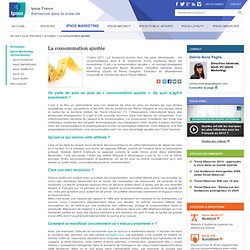 8664A_Consumer2020_sg8.pdf (Objet application/pdf)