DesiGn
Creative Food Packaging. Eggpicnic - Work. Home - Heathfield & Co - Creative Lighting. Eekra. Ross Gardam | Products + Spaces | Furniture I Lighting. Designiz : Blog décoration intérieure, design & architectureDesigniz – Blog décoration intérieure, design & architecture. Thibautmalet. Form Us With Love. Fritz Hansen (est. 1872) - exclusive design furniture. GRUBA // Estudio de Arquitectura y Diseño Sustentable // Sustainable Architecture and Design Studio.
Hayon Studio. Petite Friture - Accueil. Livraison rapide Petite Friture assure une livraison entre 3 et 10 jours.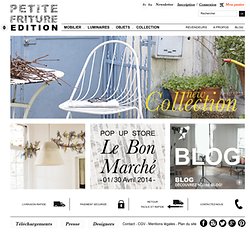 Nous avons souhaité que vous ayez une information précise quant aux délais et frais de port : pour chaque achat nous vous indiquons lors de votre passage de commande les délais dans lesquels vous serez livré(e) et le montant des frais de port. Ceux-ci sont calculés en fonction du pays de livraison et du poids des produits commandés. Les commandes passées avant 12h sont préparées l'après-midi même, si les articles de la commande sont disponibles. Ballou Projects. Studio aisslinger - Home. Ariel Rojo. Living. Qubus. Rotary Mechanical Smartphone – Concept Phone by Richard Clarkson. Is there space for old school guises in the digital revolution?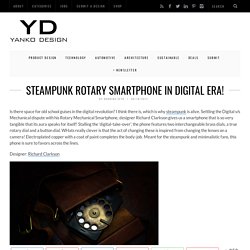 I think there is, which is why steampunk is alive. Settling the Digital v/s Mechanical dispute with his Rotary Mechanical Smartphone, designer Richard Clarkson gives us a smartphone that is so very tangible that its aura speaks for itself!
---