DesiGn
eekra
Ross Gardam | Products + Spaces | Furniture I Lighting
thibautmalet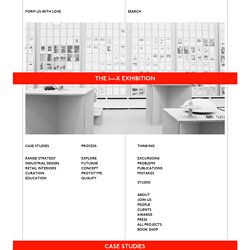 ◁ Back 10 April 2014 Form Us With Love curates Swedish Design Goes Milan 2014 - IN REAL LIFE
GRUBA // Estudio de Arquitectura y Diseño Sustentable // Sustainable Architecture and Design Studio
Hayon Studio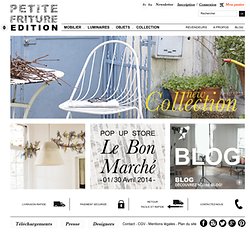 Livraison rapide Petite Friture assure une livraison entre 3 et 10 jours. Nous avons souhaité que vous ayez une information précise quant aux délais et frais de port : pour chaque achat nous vous indiquons lors de votre passage de commande les délais dans lesquels vous serez livré(e) et le montant des frais de port. Ceux-ci sont calculés en fonction du pays de livraison et du poids des produits commandés. Les commandes passées avant 12h sont préparées l'après-midi même, si les articles de la commande sont disponibles.
Ballou Projects
The Very Nice Bike rack comes in 2 versions, a wall mount and floor stand. The wall mount is best suited for horizontal top tube bikes weighing in at 25 lbs or less. The floor stand will hold just about any bike, and comes with felt spacer pads to accommodate various tire widths. Bent plywood / walnut veneer / white powder coated steel hardware.
Ariel Rojo
Living
Qubus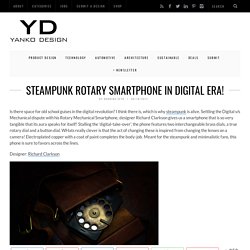 Is there space for old school guises in the digital revolution? I think there is, which is why steampunk is alive. Settling the Digital v/s Mechanical dispute with his Rotary Mechanical Smartphone, designer Richard Clarkson gives us a smartphone that is so very tangible that its aura speaks for itself!
Rotary Mechanical Smartphone – Concept Phone by Richard Clarkson