Webdev
AndiSmith.com - Vimperator
Front end development has evolved over the last couple of years thanks to `npm` popularised by task runners such as Grunt and Gulp. Thanks to our package.json files, it's easy for another developer to get set up on our project in seconds by typing `npm install`. But what happens when some time has passed and your project dependencies have moved on? A new version of a package may introduce a new bug, or completely change its functionality altogether.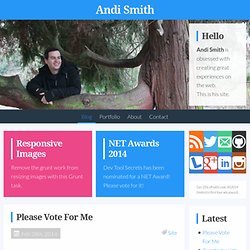 Lexadecimal
ColorCombos When designing a website, one of the firsts (and most important) steps of the process is to choose a color scheme. Color Combos allow you to browse thousand of different colors combinations for getting inspired for your upcomming design. Color schemes can be browsed by colors.Visit colorcombos.com LIpsum
By popular request, an outline version of the pentagon pattern. Made by Atle Mo. Download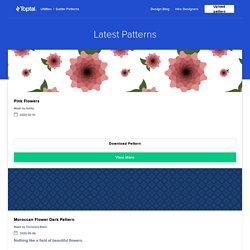 One of the most important considerations when it comes to crafting a unique and recognizable web design theme is color. Choosing the right color palette can mean the difference between a successful website and an also-ran. When visitors take their first glance at your theme, the colors you choose instantly send a subconscious message to them about your page. Fortunately, there are plenty of tools to help you choose the right scheme. Here are five of the best color tools available to web designers today.
5 Awesome Free Tools To Help You Choose Your Website Color Scheme
data visualization game design Bloom is creating a new type of visual discovery experience on tablets, media consoles, and modern browsers that will provide you with playful, explorable, visually compelling views on personally relevant information from services like Facebook, Twitter, Instagram, and iTunes. These Bloom Instruments aren't merely games or graphics. They're new ways of seeing what's important.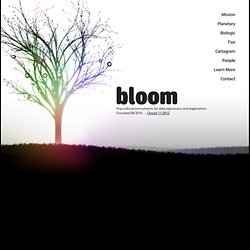 The portfolio of Bryan Katzel | Design, illustration & stuff to make you smile
Website Performance Optimization (WPO) Hub - Strangeloop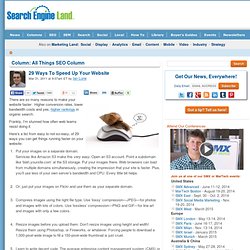 29 Ways To Speed Up Your Website
There are so many reasons to make your website faster: Higher conversion rates, lower bandwidth costs and yes, higher rankings in organic search. Frankly, I'm stunned how often web teams resist doing it. Here's a list from easy to not-so-easy, of 29 ways you can get things running faster on your website: Put your images on a separate domain. Services like Amazon S3 make this very easy. Open an S3 account.
In order to deal both with content written according to Web standards and with content written according to legacy practices that were prevalent in the late 1990s, today's Web browsers implement various engine modes. This document explains what those modes are and how they are triggered. Summary for the Impatient The main conclusion to draw from this article is that you should start all your HTML documents (i.e. anything that gets served as text/html ) with <!DOCTYPE html> as the first thing in the source. (Read on to learn why.)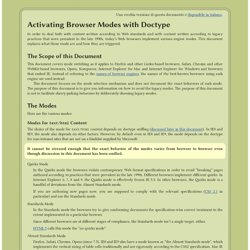 How to construct a web developer in twelve months | Graceful Exits
A friend got in touch recently to ask for help on making a career change into web development. They were involved in technology some fifteen years ago—more than me in a lot of ways—but appreciated that things had changed almost beyond recognition, so they would at least need to upskill and were worrying if they should concentrate on retraining and getting an academic qualification. In effect, they were giving themselves maybe twelve months of spare time to become at least savvy enough for an entry-level job in the industry, and wanted to know if I could advise them.