Webdev
AndiSmith.com - Vimperator
Lexadecimal
BuiltWith Web Technology Usage Statistics
Licence Opquast checklist is published under the Creative Commons BY-SA license. You''re free to use as you see fit, even for a commercial use, the chosen licence makes you a co-owner of its content.
One of the most important considerations when it comes to crafting a unique and recognizable web design theme is color.
5 Awesome Free Tools To Help You Choose Your Website Color Scheme
Madmanimation
The portfolio of Bryan Katzel | Design, illustration & stuff to make you smile
Website Performance Optimization (WPO) Hub - Strangeloop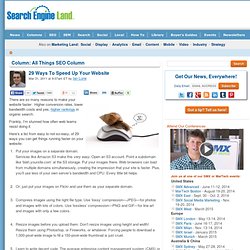 29 Ways To Speed Up Your Website
There are so many reasons to make your website faster: Higher conversion rates, lower bandwidth costs and yes, higher rankings in organic search. Frankly, I'm stunned how often web teams resist doing it.
In order to deal both with content written according to Web standards and with content written according to legacy practices that were prevalent in the late 1990s, today's Web browsers implement various engine modes. This document explains what those modes are and how they are triggered.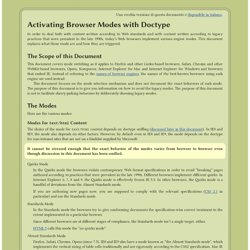 How to construct a web developer in twelve months | Graceful Exits
First of all let me say, I don't think it can be done in twelve months... In 2008, after a successful 10 year career as a professional photographer, I decided to reinvent myself as a Web professional. My decision to leave photography as my primary career was based at first on the horrible, declining economic prospects for freelancers of ANY profession during this time.