Webdev
AndiSmith.com - Vimperator
Lexadecimal
BuiltWith Web Technology Usage Statistics
One of the most important considerations when it comes to crafting a unique and recognizable web design theme is color.
5 Awesome Free Tools To Help You Choose Your Website Color Scheme
The portfolio of Bryan Katzel | Design, illustration & stuff to make you smile
Website Performance Optimization (WPO) Hub - Strangeloop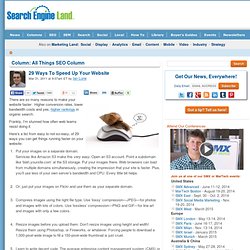 29 Ways To Speed Up Your Website
There are so many reasons to make your website faster: Higher conversion rates, lower bandwidth costs and yes, higher rankings in organic search. Frankly, I'm stunned how often web teams resist doing it.
In order to deal both with content written according to Web standards and with content written according to legacy practices that were prevalent in the late 1990s, today's Web browsers implement various engine modes. This document explains what those modes are and how they are triggered.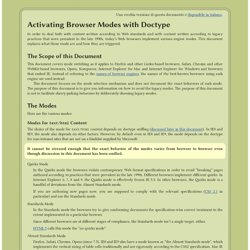 How to construct a web developer in twelve months | Graceful Exits
A friend got in touch recently to ask for help on making a career change into web development. They were involved in technology some fifteen years ago—more than me in a lot of ways—but appreciated that things had changed almost beyond recognition, so they would at least need to upskill and were worrying if they should concentrate on retraining and getting an academic qualification. In effect, they were giving themselves maybe twelve months of spare time to become at least savvy enough for an entry-level job in the industry, and wanted to know if I could advise them.