Tutos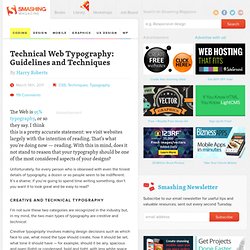 The Web is 95% typography , or so they say. I think this is a pretty accurate statement: we visit websites largely with the intention of reading. That's what you're doing now — reading.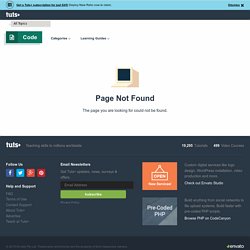 JavaScript & AJAX
Nettuts+ Toggle Website Templates Advertise Here
An Intensive Exploration Of jQuery
Ben Nadel has generously created a comprehensive video overview of the jQuery framework. He carefully covers everything from the basic hide/show methods, to jQuery's AJAX capabilities. This is a "DON'T MISS" tut. I highly recommend it. What Does He Cover? Introduction What Is jQuery UI Effects – Pain Free Animation Why I Didn't Like jQuery At First jQuery For Developers Anonymous Methods $() Factory Method Wrapping DOM Elements jQuery Selectors jQuery Selector Moment of Bliss Working With The $() Collection Attributes And Values Moving Elements Around Traversing The DOM Filtering The jQuery Collection Iterating Over The Stack jQuery Closures – Awesome Voodoo Magic!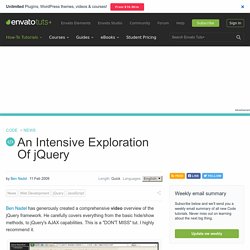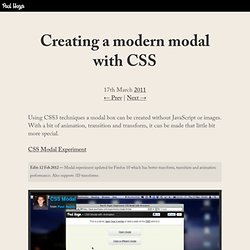 Using CSS3 tech­niques a modal box can be cre­ated with­out JavaScript or images. With a bit of ani­ma­tion, tran­si­tion and trans­form, it can be made that lit­tle bit more special. CSS Modal Experiment Modal exper­i­ment updated for Fire­fox 10 which has bet­ter trans­form, tran­si­tion and ani­ma­tion per­for­mance. Also sup­ports 3D transforms. In this exper­i­ment, click­ing an 'open' link pops up a dia­logue with a smooth hard­ware accel­er­ated bounce (where sup­ported).
CSS Modal
Ajax - MDC Doc Center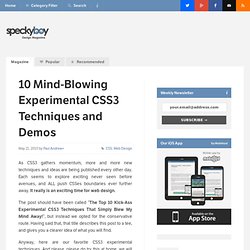 10 Mind-Blowing Experimental CSS3 Techniques and Demos-Speckyboy Design Magazine
As CSS3 gathers momentum, more and more new techniques and ideas are being published every other day. Each seems to explore exciting never seen before avenues, and ALL push CSSes boundaries ever further away. It really is an exciting time for web design .