Informatique2
never stop exploring… » Blog Archive » The trust relationship between this workstation and the primary domain failed.
Ever see that message before?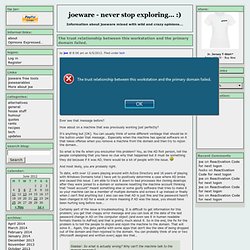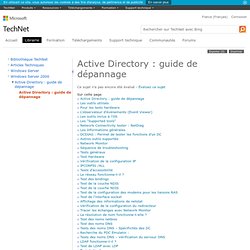 Sur cette page Active Directory : guide de dépannage Les outils utilisés
Active Directory : guide de dépannage
La Release Preview (RP) de Windows 8 vient de sortir et vous pouvez la télécharger ici: http://windows.microsoft.com/en-US/windows-8/release-preview Du coup, il fallait bien que je porte mon petit UrzaGatherer vers la Release Preview avec comme objectif de le mettre sur le store au plus vite (afin de satisfaire les milliards de passionnés de Magic qui attendent la bave aux lèvres pour gérer leur collection de cartes !). Je vais également en profiter pour parler de quelques améliorations que j'ai apporté comme le support du binding par exemple.
Comment "cuisiner" une application Windows 8 avec HTML 5, CSS3 et JavaScript en une semaine–Jour 5 - Eternal Coding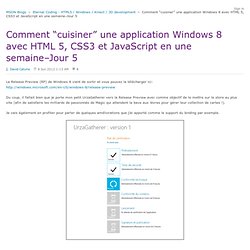 WebLog de Stéphane PAPP [MSFT]
Blog de Mathieu Chateau » Architecture / Microsoft / Réseau / Sécurité
Blogotec, VMWare, Hyper-v, NetApp
PowerShell Magazine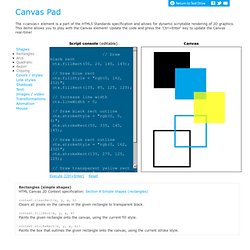 Rectangles (simple shapes) HTML Canvas 2D Context specification: Section 8 Simple shapes (rectangles)
David Rousset
powershellcommunity.org home page
Operations Manager 07 | 12
Reader (1000+)
EVACopy