Visuals
StumbleUpon. E-SHROOMS! PV3D Acid cubes. 15 - stereo - 120. A musical realization of the motion graphics of John Whitney as described in his book "digital harmony" Animation and music by Jim Bumgardner of krazydad.com and the wheel of lunch.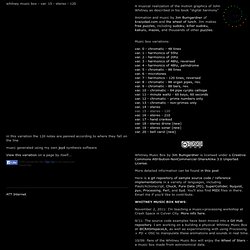 Jim makes free puzzles, including sudoku, killer sudoku, kakuro, mazes, and thousands of other puzzles. Homepage fractals13. Create Something. // Provide alternate content for browsers that do not support scripting // or for those that have scripting disabled.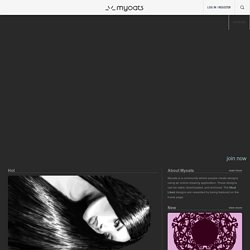 Alternate HTML content should be placed here. This content requires the Adobe Flash Player. <a href=" Get Flash</a> Wos1 wallpaper from drugs-plaza.com.
Interactive
---