Franciscomedina
Preparing to Write Your First iPhone App. You've seen the statistics and glowing success stories and you're interested in writing your first iPhone app.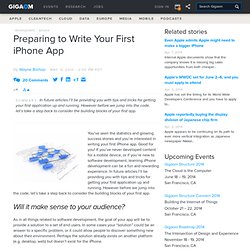 Good for you! If you've never developed content for a mobile device, or if you're new to software development, learning iPhone development can be a fun and rewarding experience. In future articles I'll be providing you with tips and tricks for getting your first application up and running. However before we jump into the code, let's take a step back to consider the building blocks of your first app.
Pearltrees videos
Help. Network scientists at Harvard: Nicholas Christakis, Laura Bogart. If a campaign volunteer shows up at your door, urging you to vote in an upcoming election, you are 10 percent more likely to go to the polls—and others in your household are 6 percent more likely to vote.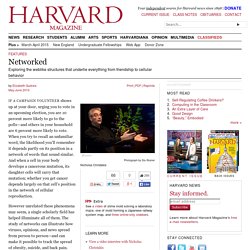 When you try to recall an unfamiliar word, the likelihood you'll remember it depends partly on its position in a network of words that sound similar. And when a cell in your body develops a cancerous mutation, its daughter cells will carry that mutation; whether you get cancer depends largely on that cell's position in the network of cellular reproduction. Who will own the Splinternet? Apple vs Facebook vs Google. In the last month I have become even more convinced that the Splinternet is real.
This is not just one of the most important trends to hit the Web in the last five years, it's a war. Facebook and Apple want to own as much of your Internet experience as possible. I've used the term "Splinternet" to refer to a Web in which content on devices other than PCs, or hidden behind passwords, makes it harder for site developers and marketers to create a unified experience.
Espiritualidad
Elgg - Open Source Social Networking Platform.
---