BAR
Recetas con whisky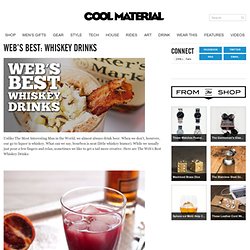 Unlike The Most Interesting Man in the World, we almost always drink beer. When we don't, however, our go to liquor is whiskey. What can we say, bourbon is neat (little whiskey humor). While we usually just pour a few fingers and relax, sometimes we like to get a tad more creative. Here are The Web's Best Whiskey Drinks:
Recetas con ron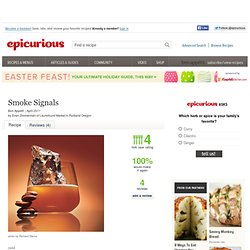 Smoke Signals Recipe at Epicurious
photo by Richard Pierce Preparation Line heavy large pot with heavy-duty foil. Sprinkle wood chips over bottom of pot; cover. Turn exhaust fan on high. Heat pot over high heat until smoke begins to form inside pot.
The 10 manliest cocktails (and how to make them)
What you order at a bar, whether fair or not, can be the first thing someone judges your character on. With that said, who hasn't made fun of one of their buddies for ordering a piña colada? Delicious though they may be, those kinds of cocktails can lead you down a path full of pink frills and rainbows.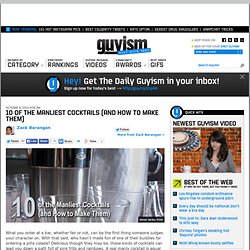 15 New Drinks
Cerveza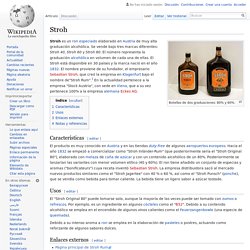 Stroh
Botellas de dos graduaciones: 80% y 60%. es un ron especiado elaborado en Austria de muy alta graduación alcohólica. Se vende bajo tres marcas diferentes: , y . El número representa la graduación alcohólica en volumen de cada una de ellas. El Stroh está disponible en 30 países y la marca nació en el año 1832 .
Drinking the local beverage is a sure way to warm the hearts of the locals. Here is a selection of alcoholic drinks that make the effort of travel all the more rewarding. 1. Sake, Japan
The world's best booze (and where to drink it) - travel tips and articles - Lonely Planet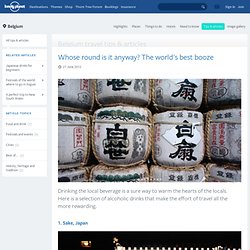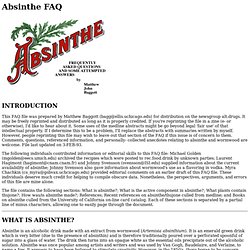 Absinthe FAQ
This FAQ file was prepared by Matthew Baggott (bagg@ellis.uchicago.edu) for distribution on the newsgroup alt.drugs. It may be freely reprinted and distributed as long as it is properly credited. If you're reprinting the file in a zine (e- or otherwise), I'd like to hear about it.
Recetas con cerveza