Webcomics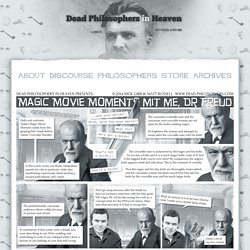 Sometimes I am struck by the mechanical appearance of people riding on my bus, and this sensation takes the expression: "I am going to vomit all over my shoes!" We may find it queer that the expression "I am going to vomit all over my shoes" can have the same logical exactness as "What you gonna do with all that junk? All that junk inside that trunk? I'm'a get, get, get, get you drunk. Get you love drunk off my hump [Yeah!]" What must be accepted is a form of life.
Girl Genius is written by Professors Phil & Kaja Foglio of TPU, with drawings by Prof. P. Foglio. Volume One was inked by Brian Snoddy. Volumes Two and Three were colored by Mark McNabb.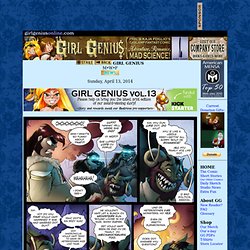 Fri, Oct 25, 2013 FIRST of all, I'd like to thank everyone who's sent gifts and messages recently, and everyone who just reads my work on principle. You've all made this a great birthday! I appreciate having you in my sphere of influence. Second of all, I'd like to inform you that the comic will be up later this weekend.
TERRA | a sci-fi webcomic | updates wednesday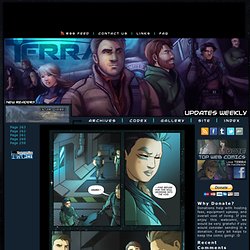 And that's a wrap for Volume 2!I'm going to be on hiatus for a bit, I can't say how long, but it shouldn't be too bad as I just want to get some buffer together for Chapter 8. I've been working a lot faster lately, so I'm hoping it won't be more than a month or two. It honestly just depends on my workload/speed. In the meantime, I'm going to be posting concept art and other random work on my tumblr page. Check it out if you're interested, it's probably where I'm going to be most active over the next while.Thanks so much for all your patience this last Chapter, it was a hell of an effort to get through considering all that happened during the last year or so, but I've learned so much during that time and I'm feeling much better now overall.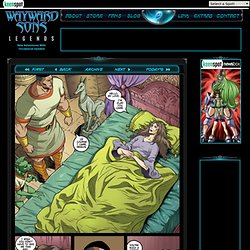 Wayward Sons: Legends - Sci-Fi Full Page Webcomic - Updates Daily
New Adventures WithOccasional Updates Written, Lettered & Createdby Benny R. PowellPencil Artwork by Weilin YangFinishes by Youjun YangColors by Kun Song <a href="http://waywardsons.disqus.com/?
Shadows of Enchantment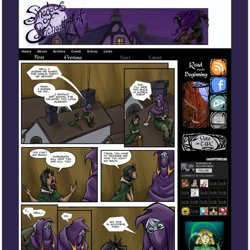 Finally an Update! I'm so sorry about the late update. Seems that I was overly optimistic about the amount of comic work I was going to get done. Over the hiatus, while I got much less comicing done that I had hoped, I did manage to go on a trip to Michigan, a trip to San Diego Comic Con, and I got engaged, so that is exciting and now I'm planning a wedding. Updates will probably be sporadic from now on, I've only got half a page inked for the next update, but they will happen from time to time. Your best bet to stay updated is to join the RSS feed, since that will definitely inform you when updates occur.
BeanLeaf Press - the art and stories of travis hanson
Important - Please Read (7/22/2012) It is with regret that we have to announce Planes of Eldlor will no longer be updating. This comic has been a labor of love, updating every week for almost the past three years, and has been in the works for more than five years. The trouble is, we're as frustrated as you are with an epic story that's only able to update once per week, and will likely keep up the same slow pace for many years to come. We tried to run a marathon before we learned to walk a mile.
Planes of Eldlor | A High Fantasy Webcomic | Home
Accursed Dragon!
Fafnir The Dragon - The adventures of Fafnir
The Daemonslayers
Dark Welkin - Thursday, 2nd February, 2012
Sometimes while I'm drawing, I leave a chat room up that has a 'grab the mic and talk' feature. It's like listening to a podcast between a couple dozen people. Over the last week or two, one of the regulars of that chat room (who goes by DarlingNadia) has been stressing over the fact that her and her seven year old daughter are facing eviction.
Motherfucking Banner Saga, man. I've been anxiously awaiting this game for the better part of a year, and it's finally arrived. I was up until the wee hours of the morning playing, and I can't wait to finish my other stuff today to get back to it. Everything you need to know about the combat and the artwork can be found in my original post about Banner Saga: Factions, the free-to-play multiplayer component, and all of it still rings true. The combat is deep and engaging, and the game's art and animation continue to be stunningly gorgeous.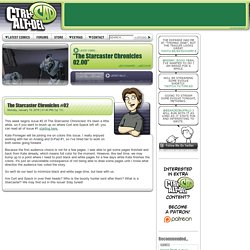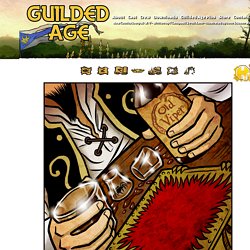 Ask An Adventurer, the new 6th Update per week(!!!!!12) will begin with the new year. And as such, the time has come for you, the loyal readers, to submit your questions! Ask a question to anyone in the Guilded Age multiverse, from Arkerra, to Sepia World, even Team GA, me, T and the Waltrips!
Legend Of Bill - A fantasy comic for fans of everything from D&D to Warcraft!
ZED RECKONING
I am not bisexuelle
Tales of the Traveling Gnome: Webcomic
Legend of Korra Book 2 This strip contains spoilers for Legend of Korra season 2, so if you haven't watched it yet, yadda yadda yadda, you know the drill. Anyways, this exchange happened when Chris and I was talking about the series. If I drew comics like this I could update several times a day, but I don't really care for doing gag strips on a regular basis.
ToPComics
Out There - Friday, June 1, 2012
Wayfarer's Moon - Updates Weekly
• ART the WANDERER SES SPOTLIGHT : Capes & Heels #1 ®2014 Single Edge Studios. All Rights Reserved
Hello. It's community enemy #1 again. Careful with the tomatoes, they stain the soapbox terribly.
Exiern -
The B-Movie Comic
I don't want to sound like I'm endorsing a product, but I think that was a very wise choice by Professor Chronometricos. The Right Guard has a definite range advantage over the En Garde, and it's much easier to employ, as well - especially for an elderly gentleman like him, hailing from an age where "gentleman" no longer implies any training in swordplay. And it would have played out the same way if they had ended up at Lindisfarne - Oglof the Blood-trouser would have wielded his axe, the Professor his Axe, and down goes Oglof. And he'd be smelling better than ever before in his life. I would just caution the Professor against believing the "24h" thing. He's lucky if Cesare stays down for a few hours, especially if it's hot.
NNFB
True Magic, the Comic!
Big Head Press - Thoughtful Stories, Graphic Novels Online And In Print - Odysseus The Rebel, by Steven Grant and Scott Bieser
Dungeons & Denizens - A Lighthearted Dungeon Romp
Tales from the Middle Kingdom - Based on the classic novel "Romance of the Three Kingdoms".